Happy New Year! I hope that you had a wonderful holiday season! Ours was one of the most relaxed we've had in a loooong time. As much as I love dashing off to other places, like we did last year to Germany, it's so refreshing to have a long stretch of time to just hang out and "be." (Our relaxed state will be brought to a rude awakening Monday morning, ha!)
Every year in January it's all the rage to get more organized and to get more fit! You can't really escape the marketing and advertising that is everywhere that you look. And while I love this restart philosophy, I hope that you and I can use every day in 2016 to be more intentional, more balanced, and more purposeful.
Quick Reminder! The 2016 Goal Challenge is now open and we're already rocking and rolling! I love that there are lots of you that want to work together on setting goals with me! Feel free to join the goal party with me and/or you can also join the ongoing Monthly Challenge any time, any month.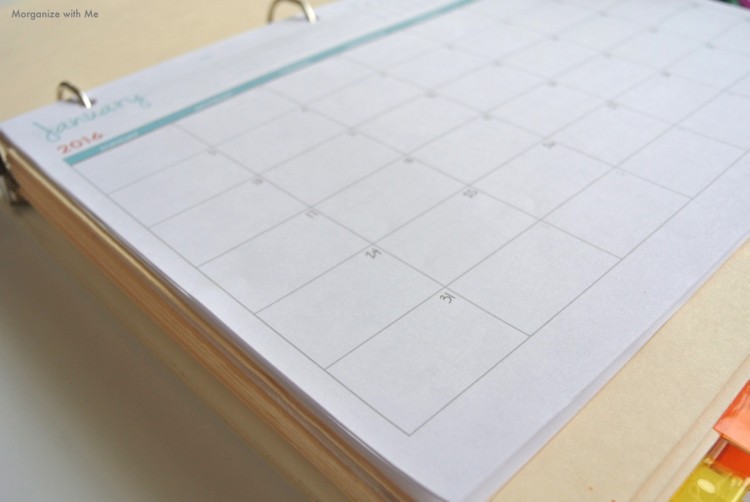 In a continued effort to live a more intentional life, one of the tools that I used in 2015 was my Health + Home Management Binder. Well…after using the binder all year I knew that I wanted to make some improvements and changes to the look and organization of the notebook. So today I'm introducing my re-created Binder, now called a "Planner." And I'm going to share how to organize a planner that works!
This version is even more concise and even more user-friendly. It's a fabulous tool that can really make a difference when it comes to keeping all of your important information in one place. As much as I love going paperless, there still seems to be a need for some good old paper! So here are my suggestions on how to build an effective Health & Home Planner, a planner that you'll actually really use.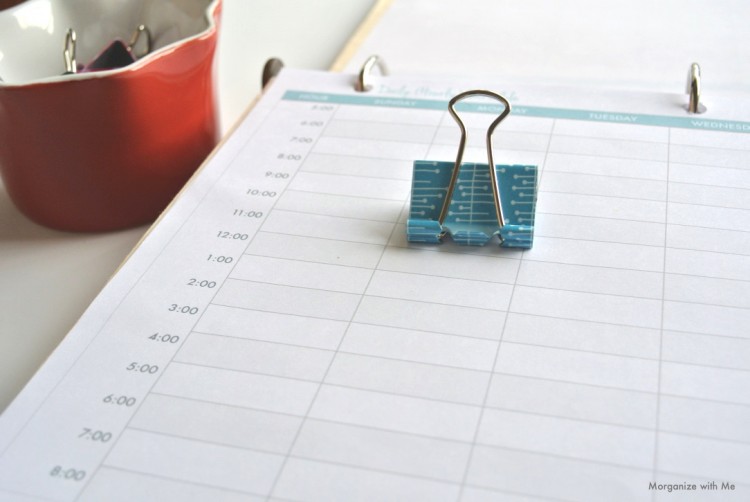 It's important that you create your planner slowly. Build it one week, one section at a time. And, only create sections that are important to you. The planner is a tool that should help to make your life easier, not busier. Make a commitment to print up all of the downloads first and then create your sections in increments.
The Planner is a place for you to not only write things down, but also a spot for you to tuck your stamps, your receipts, your notes. A catch-all for that little bit of paper that you still have to hold on to.
You should plan your sections in the order and manner that best matches your personal health and home lifestyle. I organized my eight sections in this order – Schedules, Goals, Info, Menu, Finances, Health, Home, & Family.
The MWM Health + Home Management Planner includes 40 pages of printables. Printables that will give you the jump-start, not only in organization, but in better health maintenance and home making.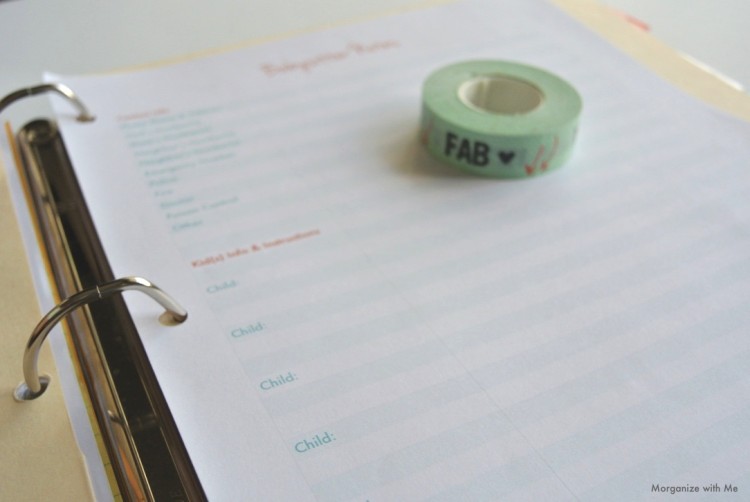 The 40 Printables Include: Cover Sheet (1), Instructions (1), Daily Hourly Schedule (1), Monthly Calendar (12), Master To Do List (1), Goal Lists (2), Password/Contact Log (2), Babysitter/Petsitter Notes (2), Menu & Shopping List (1), Family Favorite Recipes (1), Spices (1), Financial Password Log (1), Annual Financial Goals (1), Monthly Budget/Payment Log (2), Monthly Food & Fitness Log (1), Annual Medical & Self-Care Appointments (1), Home Decorating/Organizing List (1), Home Maintenance (1), Auto Maintenance (1), Birthday List (1), Holiday Traditions (1), Christmas Correspondence (1), Family Bucket List (1), Birthday Gift List (1), Christmas Gift List (1).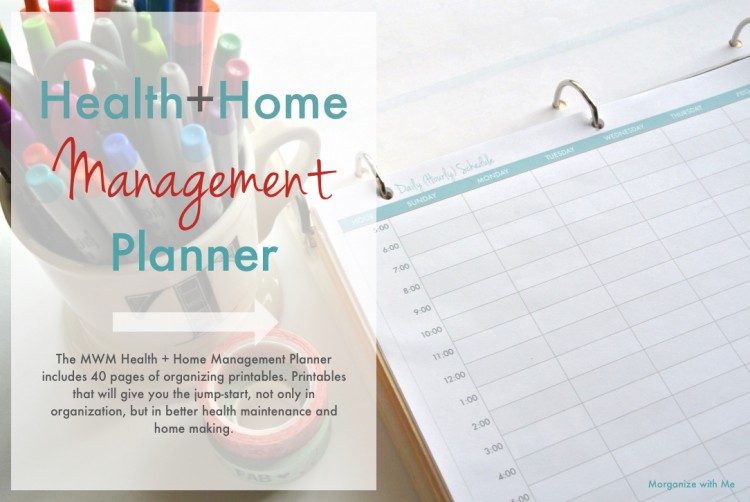 Planner Giveaway
And guess what?!? I'm offering a FANTASTIC GIVEAWAY TODAY! I'm going to give away THREE (3) Health + Home Management Planners to you – my lovely readers. I can't thank each of you enough for your support of MWM and for your dedicated readership, comments, and kind words. I love sharing with you and so enjoy getting to know you!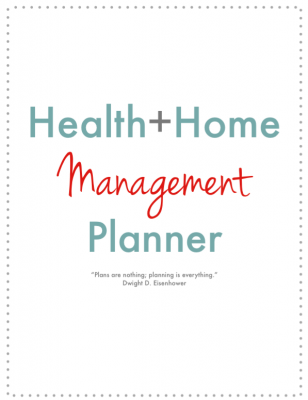 This giveaway is a digital download so the GIVEAWAY is open to anyone, anywhere! Happy Organizing & Happy New Year!!! Enter below – winners will be notified by email in one week.