How is it already Wednesday? I seem to be in complete catch up mode this week. After our eight-day family road trip through Spain over Spring Break, which I am now referring to as the Amazing (Spain) Race. I then dashed back to the States for an eight-day scouting trip of our new city and state. (We're moving back this summer.) Just as I got somewhat adjusted to the seven hour time change, I was back on a red-eye flight back to Portugal. So…as of today, I still feel like I'm in a bit of a fog. Things like getting out of bed are feeling a little bit, shall I say, overwhelming.
Vacationing and traveling can take a lot out of you! But the memories and experiences are priceless. I wanted to share some of our Spain trip highlights. It is such a beautiful country and as this was our last big trip in Europe, we are tucking it away as a special memory.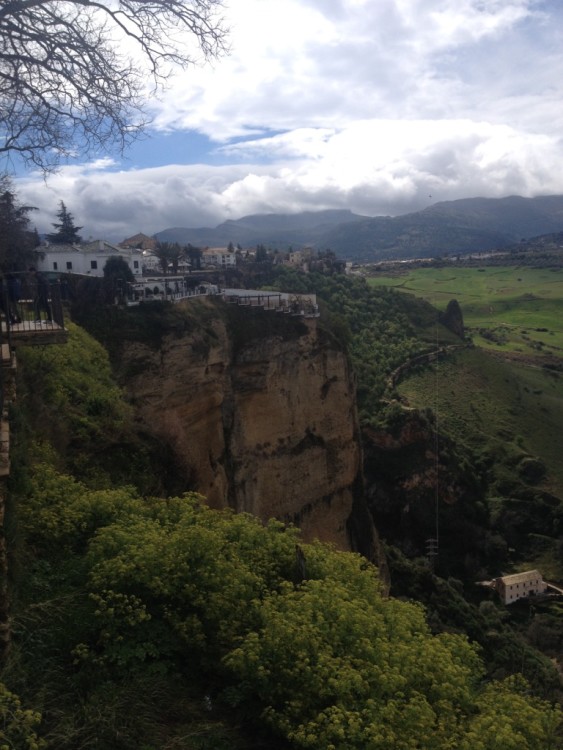 We hopped in the car, loaded up movies for the kids, packed a bunch of snacks, and took off. Five hotels, six cities, and LOTS and LOTS of miles.
City #1: Sevilla (1 night) 
I don't have any pictures of Sevilla because we arrived there in the evening. However, we happened to be there on Palm Sunday and we got to see all of the celebrations and parades going on for the celebration. It was an amazing experience to witness. In fact we couldn't have timed that visit better.
City #2: Ronda
We stopped in Ronda because we had heard it is a must see. I think you'll probably agree.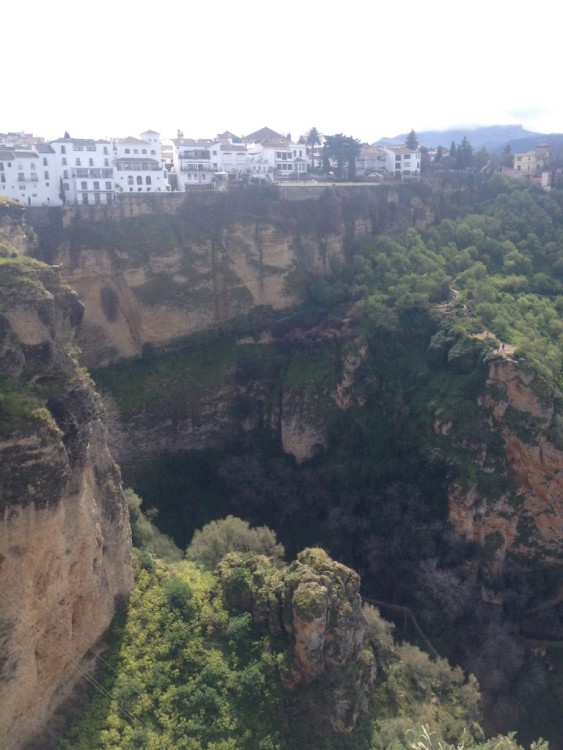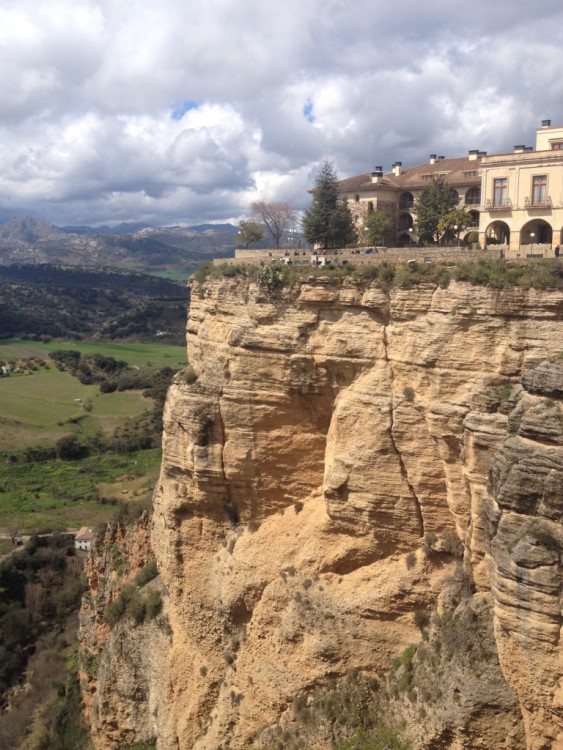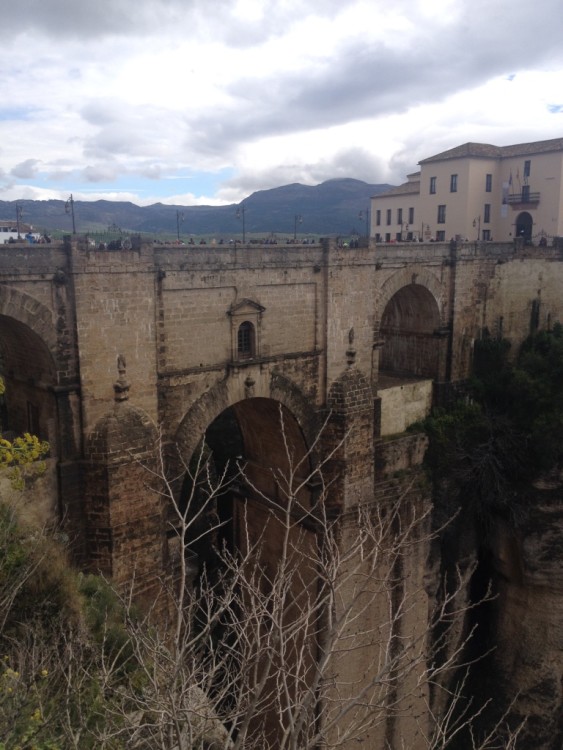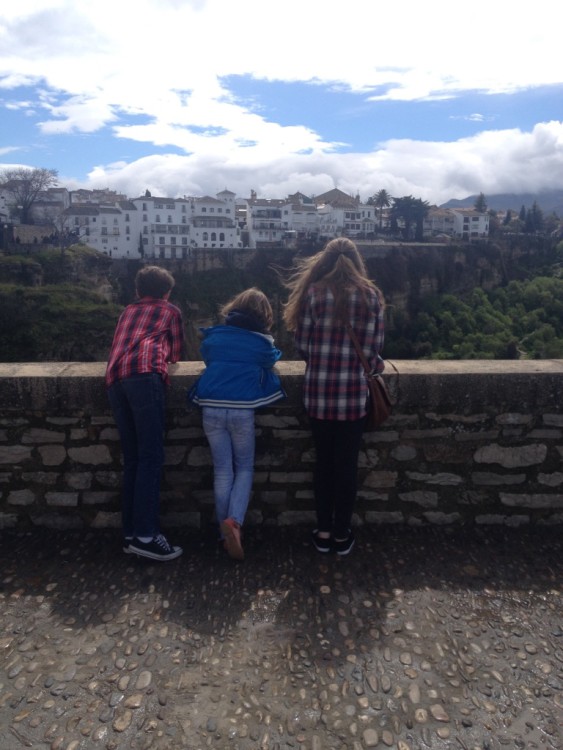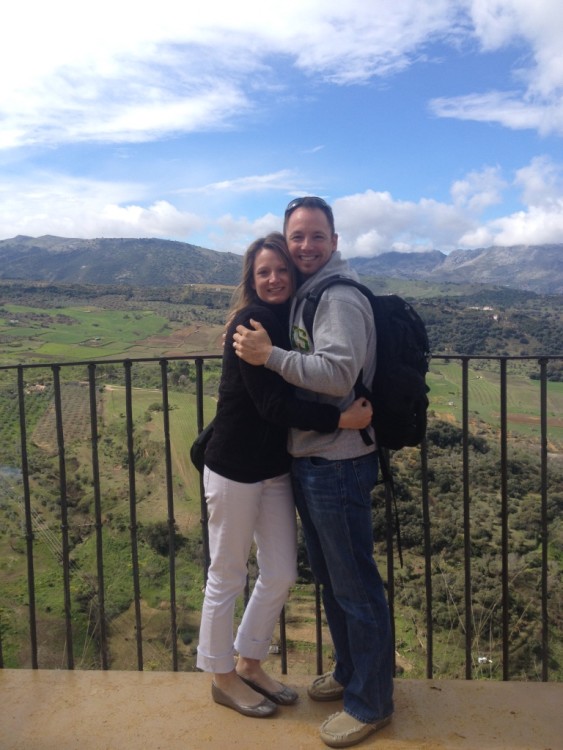 I should note that I asked my daughter to take a picture of us. Well she likes to take about 83 pics. Which is really fun. Then I get to go through and delete all of her attempts at getting a shot. #sassysister
City #3: Granada (1 night)
We stayed in Granada and watched a flamenco show. What a treat! Our kids were even seated in the front row. Then the next morning we visited the Alhambra which is a beautiful spot.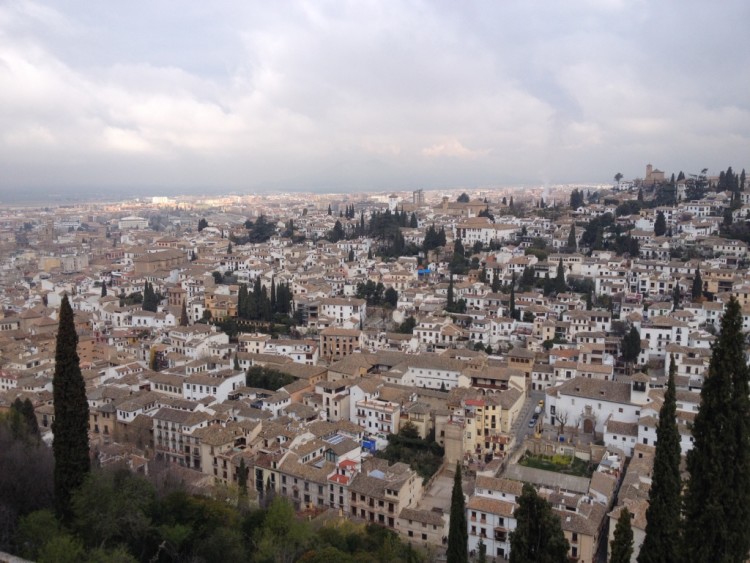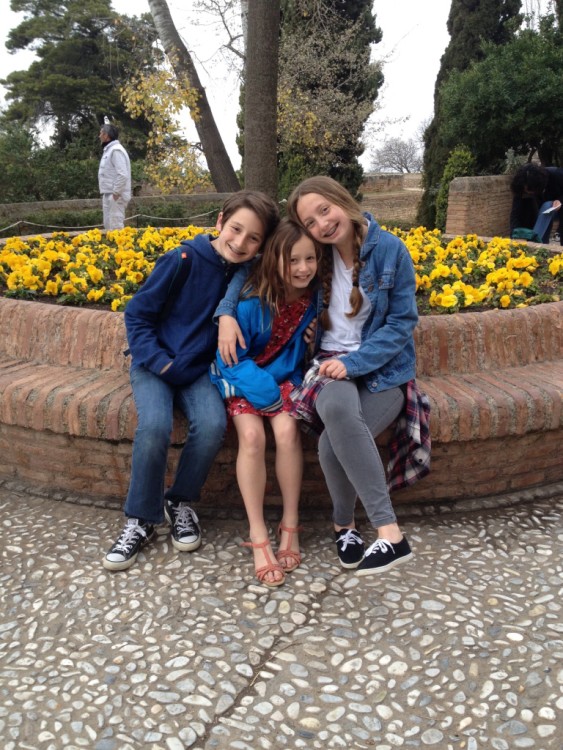 These three. They love each other, yet they drive each other crazy too. Which you really get to experience on a long road trip. My hashtag for the week could easily be – #stoptouchingeachother
City #4: Valencia (1 night)
Best hotel, best city, best weather. We didn't see a lot of Valencia, but what we saw we loved!
City #5: Barcelona (2 nights)
Barcelona was fantastic. We were getting a little "toured out" at this point, but the architecture, hands down, makes up for any tiredness or busyness.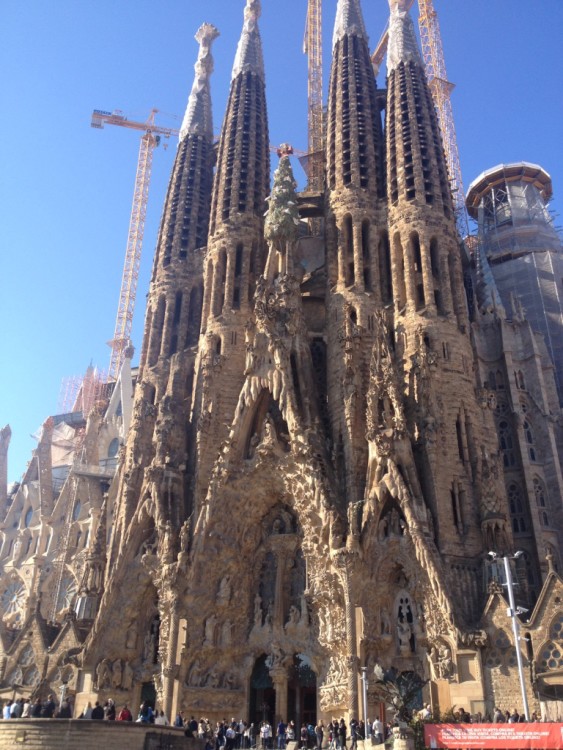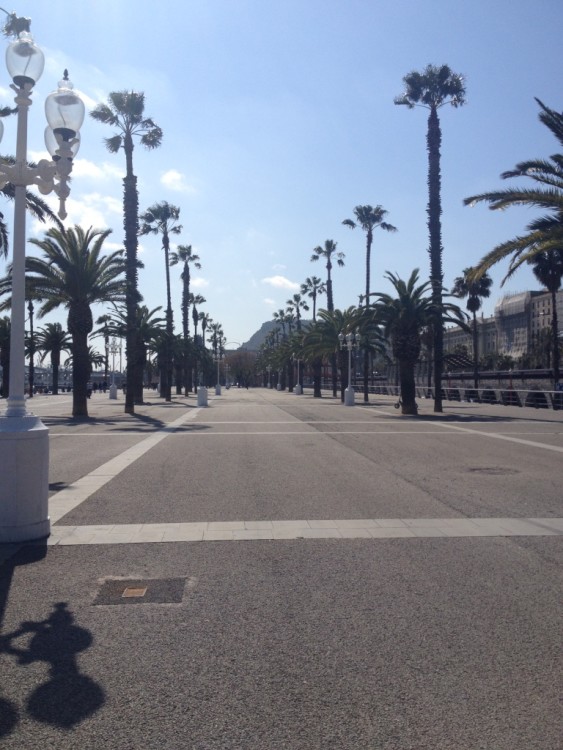 Day #6: Madrid (2 nights)
I lost my photos from this point on, because my very old (and tired) iPhone keeps acting up on me. I'm hanging on by a thread with my dinosaur phone (as my kids call it) until we move back to the US. However, Madrid is one of our favorites, we've been there twice now and we really like it.
To further highlight our adventures I need to share a few quotes. Best quote of the week – "I'm tired of touring." And runner-up quote goes to – "The best part was meeting Abby Lee Miller (from Dance Moms) in Madrid!" And runner-up to the runner-up quote – "Yay, they have a Taco Bell!!!" (Maybe we've been overseas for too long…)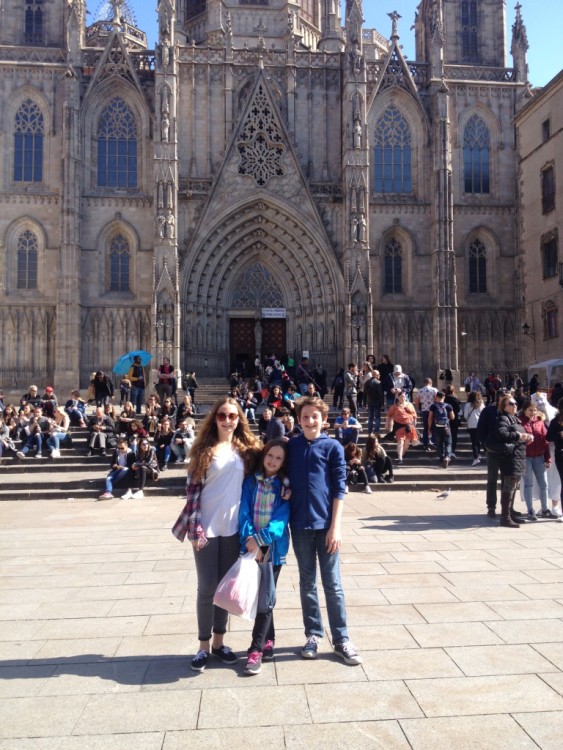 If you are interested in other travel adventures or Portugal life click here.