I'm always hosting decluttering parties, basically because I'm a girl who really knows how to have a good time. These are usually small parties, small parties which only include me. "Morgan party of one…" #lifeofthepartyrighthere
However as we prepare to pack up our entire house in about a month – you can bet I'm dragging more people to my party, cough cough, kids and husband. (No more parties of one, we've got to get things done!)
In the Tyree casa we've got tossers and keepers. If you are a "tosser" you probably do a pretty good job of naturally keeping on top of your clutter. After all it's probably how you function best. But if you lean more towards being a "keeper," decluttering may often feel very, very overwhelming. I get it, I live with some full-fledged "keepers" and trust me, they are not always fans of my tossing ways. They tend to struggle with letting go of things and usually get a bit stuck when it comes to decluttering.
If you can relate to the feeling of getting stuck when it comes to decluttering your house, you'll want to check out this great resource. It's an invaluable tool for anyone wanting to have an uncluttered home. (I see you raising your hand!)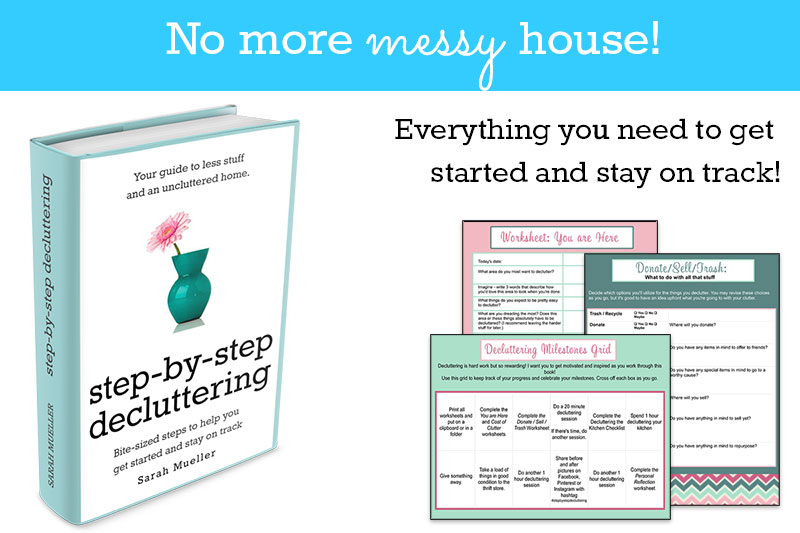 Sarah from Early Bird Mom, wrote a fabulous eBook which is chalked full of fantastic tips and tools. She provides a step-by-step plan to help get you started, and even more importantly how to stay on track! When you don't know how and where to start, you need a good step-by-step, which is exactly what Sarah provides. She takes the guesswork out of everything and helps you to stay the course when it comes to decluttering.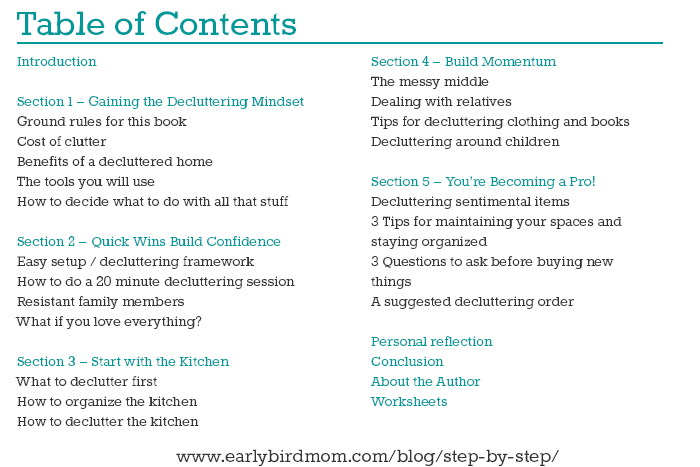 "The more difficult you make it to get rid of your clutter, the less likely you are to do so. You've got to make it EASY to dispose of that clutter! The more clutter you have, the easier it needs to be."
Step-By-Step Decluttering
You'll learn:
How to get into the right mindset for decluttering
How to evaluate how much clutter is truly costing you
A decluttering framework you can use for any room of your home
How to declutter in 20 minute sessions
How to decide to sell, donate or trash something you don't want
What to declutter first
Tips for dealing with sentimental items
Tips for resolving the guilt that often prevents decluttering
… and much more!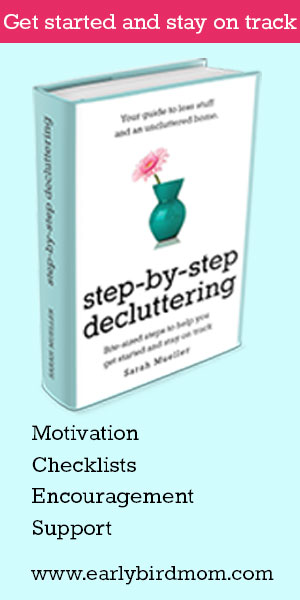 "Decluttering isn't really about the stuff. Decluttering is about emotions."
If you need some great steps to follow, this is it! Even if you are a born "keeper" through and through, you can find the motivation, encouragement, and support to help you to take steps towards being more organized. Often getting the right tools in your hands can make ALL the difference!
Before I sign off, I want to mention two great posts. You might recognize one of the experts! (Such a strong word.) 🙂 These are both great reads and resources. Happy Organizing & Decluttering!
17 Experts Reveal How to Get Organized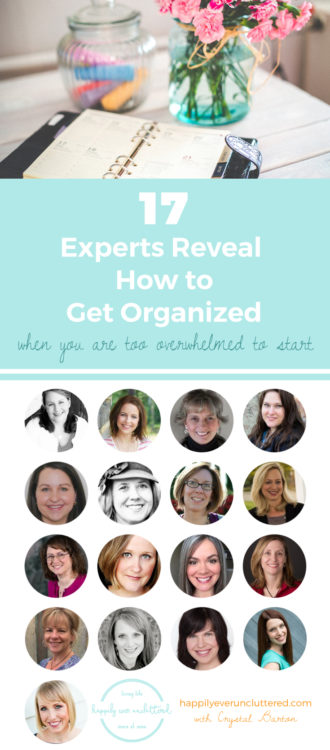 14 Experts Share Free Advice on The Best Products to Keep You Organize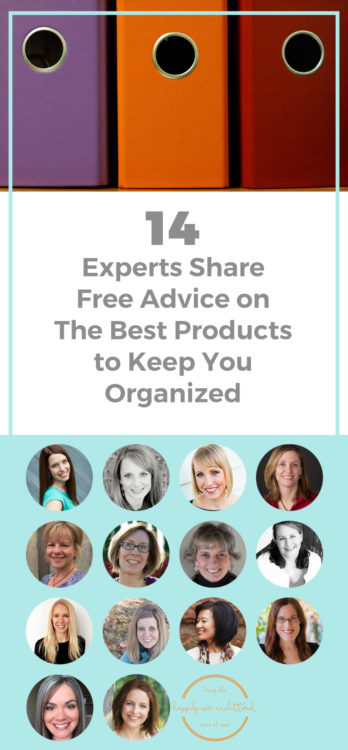 *This is an affiliate post which means that if you sign up and/or purchase I get a little kick back, really just to support my clothes shopping at Target or my Chai Tea obsession. Thanks for your support!