Hello lovelies! I've taken two weeks off, and it feels so good to be back! I hope you are having a fabulous summer and making some wonderful memories. I'll be sharing a more personal update next week, it's been a whirlwind of activity for the Tyree family, in the best possible way!
Now, because I can't help talking about organizing, I want you to know why you need to say more goodbyes.
Saying more goodbyes, especially within these five areas, will help you to live a more organized life.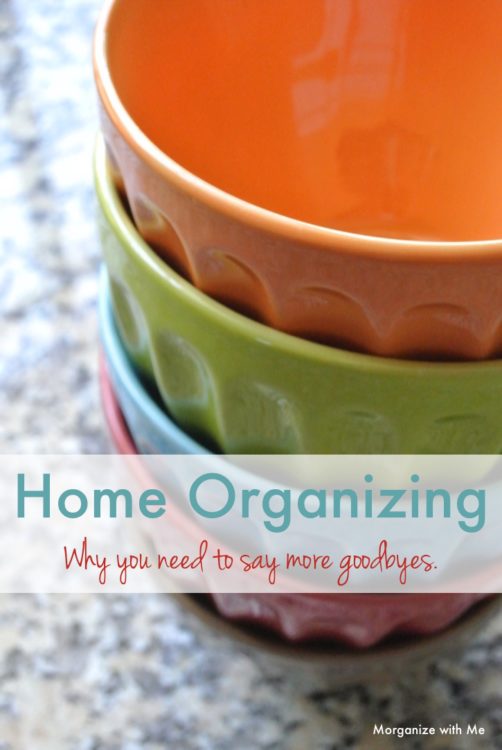 Goodbye fancy dinners.
When I whip up a cheesy pasta casserole for dinner, on the fly I might add, I often get more rave reviews than when I've spent hours cooking up a new concoction. Most nights (especially weeknights) are busy for us, so I seek to create more calm in my home life by cooking up super simple dinners. Then on weekends, or when I have a day or an evening with more time for creativity, I'll try a new recipe or choose one of my more complicated recipes.
Goodbye souvenirs.
Living overseas the past three years and squeezing in more travel than we ever thought was possible, we have not only acquired a new appreciation for Europe and all of its beauty, we have also acquired an abundance of souvenirs. We now have 63 snow globes, 28 Starbucks mugs (country specific of course), 42 pieces of unframed artwork, vases and jewelry from Africa (thanks honey), and more pottery than one will ever need. We said we were buying the pottery for gifts, obviously. (Gift shopping is the ultimate justification.)
While trinkets and souvenirs have their place, I'm here to say it – just say no. The true memories are more often than not, the actual memories. The actual memories, like the sun on your face, the view from the top, or the smell of the fabulous restaurant. Take a picture yes, but think twice before you buy (another) souvenir.
Goodbye matching.
I used to think having things match really mattered. I definitely needed a complete set of eight coordinating mugs and of course they shouldn't have any chips or cracks in them. My dishes should also be a complete matched set. The list went on and on. I'm not suggesting you ditch your matching sets and coordinating covers, but I am encouraging you to keep things simple.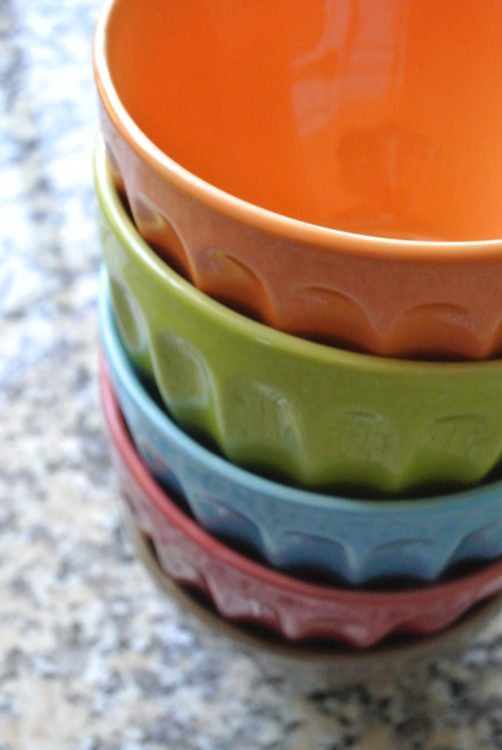 For example, I've added to my Dansk white dinner dishes (as we seem to have about half of them missing after almost 20 years of marriage and something like nine moves) with an inexpensive Cost Plus set of white dishes that easily complements the original set. I almost find it refreshing that I don't have to worry if one breaks. Now I've got extras and they all go together in a more organic real life sense.
Goodbye volunteering.
At this point you may be thinking I've lost my marbles. I haven't, I promise. This is just a gentle reminder that you don't need to volunteer (for everything). Is volunteering a good idea? Yes!!! But if you are like me and have found yourself volunteering for something and then kicking yourself later, remind yourself of this, if a commitment isn't heart-felt, then that is usually felt.
Goodbye clear counters and floors.
In truth I like clear counters and floors, however I have three kiddos who can often be pretty creative in how and where they place their "things." When I stumble over a pair of Converse high tops or find myself swooping up lunch boxes off of the entry way table, I am reminded of a statement I heard from one of the moms on one of the Real Housewives TV shows (don't judge).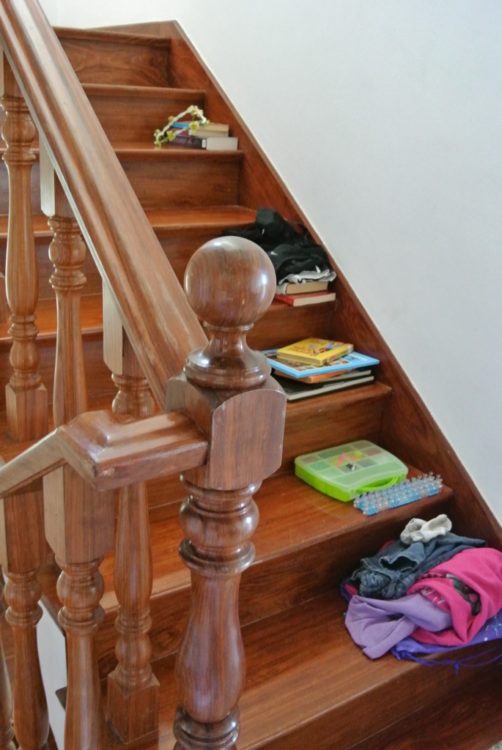 The mother was talking about how when she looks at the trails of backpacks and shoes, she reminds herself that one day she will miss all of the trails. This statement hit home for me. One day I will miss the clutter trails, because their clutter trails represent their lives, and for this short time I get to share in my children's lives in a close-knit way. This season won't last forever so I choose to be grateful (accept the cluttered counters and floors) and continue to sweep up the clutter with as much cheer as I can muster!
How about you? What is your reality check? What do you need to say goodbye to? Or, where are you holding onto some perfectionism?
Lastly, if you missed the free printable from the last post, it's over there waiting for you!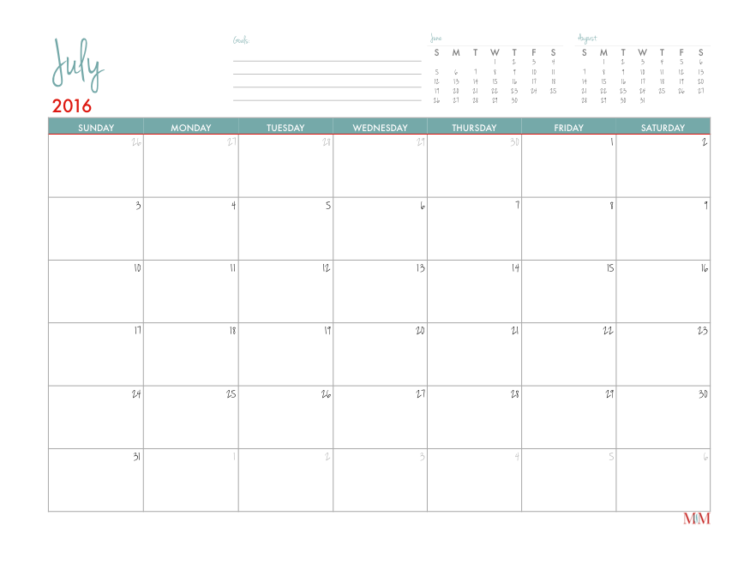 Happy Organizing!