I've decided to join the One Room Challenge Party! (Because I'm crazy and I'm still sorting through boxes, so I thought why not add some decorating to the moving chaos?!?) Actually, I'm always up for a good challenge and my pocket office is my favorite room in our new home, so this seemed like the perfect way to help bring the space up to par. Curious about the One Room Challenge? You can click here for all of the details.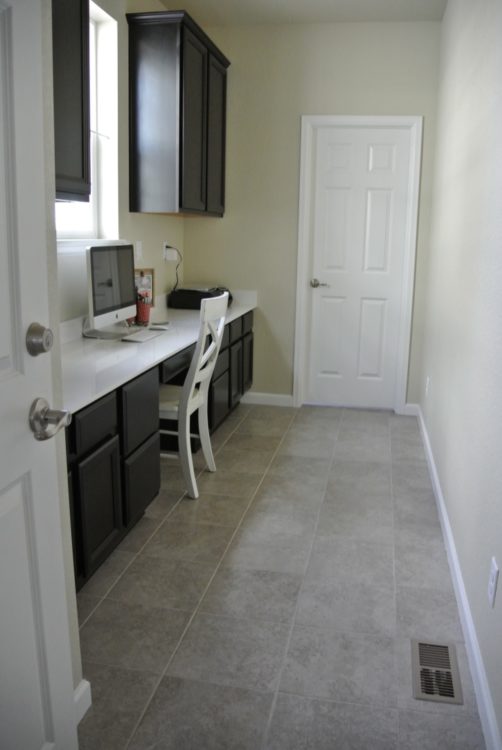 Pocket Office – One Room Challenge 
This is my "pocket office," the room is located right next to the kitchen and off of the garage. The door at the end leads to our walk-in pantry (probably my second favorite room), another door leads to the garage, and the final door is to a small broom closet. There is an abundance of storage and the room is neatly tucked away from the main chaos-filled living areas (the best part if you ask me).
And last but not least, this blank wall that is loudly and impatiently screaming – "Decorate me!"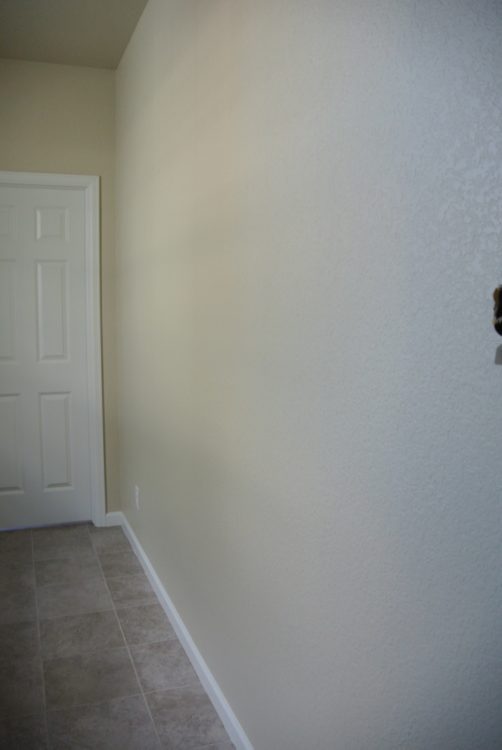 The pocket office is going to be a room that will need to work double duty. An office for me and a mudroom/command center for everyone. I want this room to have some style and decor, but also provide lots of practicality for the entire family. From storage solutions to an inviting work space – this office needs to be ready to work full-time!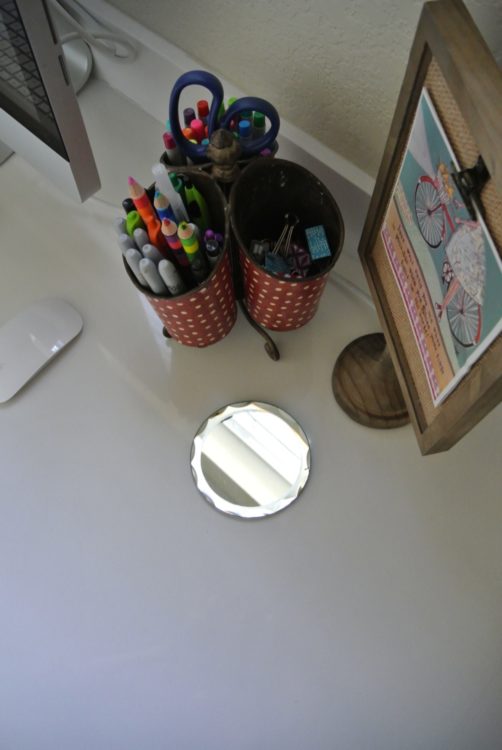 Pocket Office – Wish List
Mail In/Out system
Family communication (weekly schedule, groceries, activities etc.)
Hooks for purses/coats/bags
Knobs for the cabinets
Organize broom/craft closet
Paint!!! (Stripes?)
Cafe curtain for the window
Organize all of the cabinets and drawers
Change/update lighting?
Pocket Office – Inspiration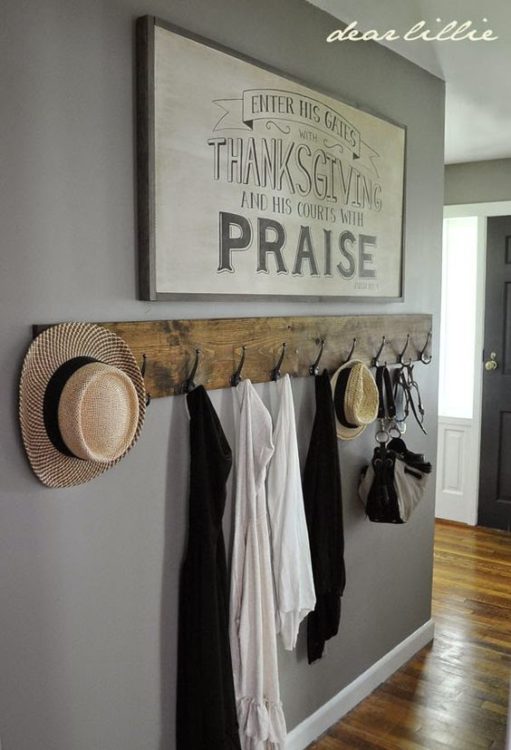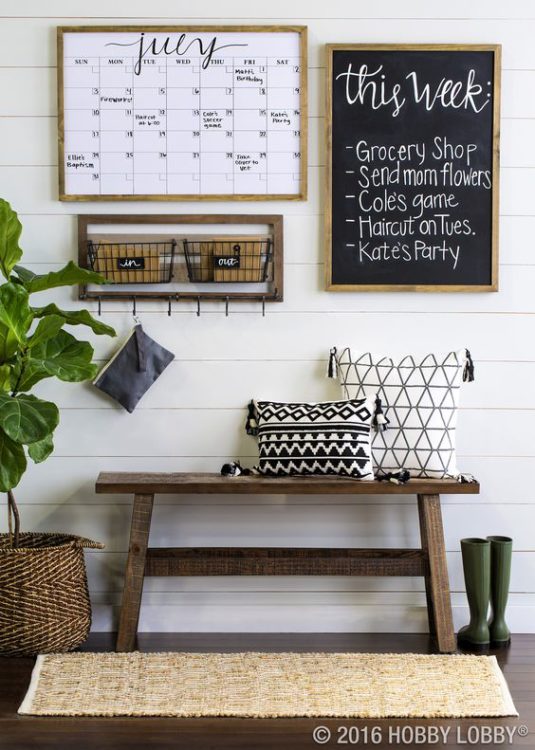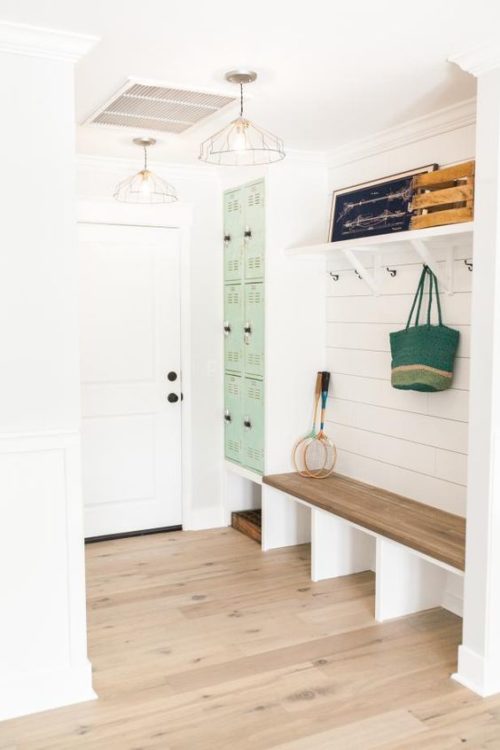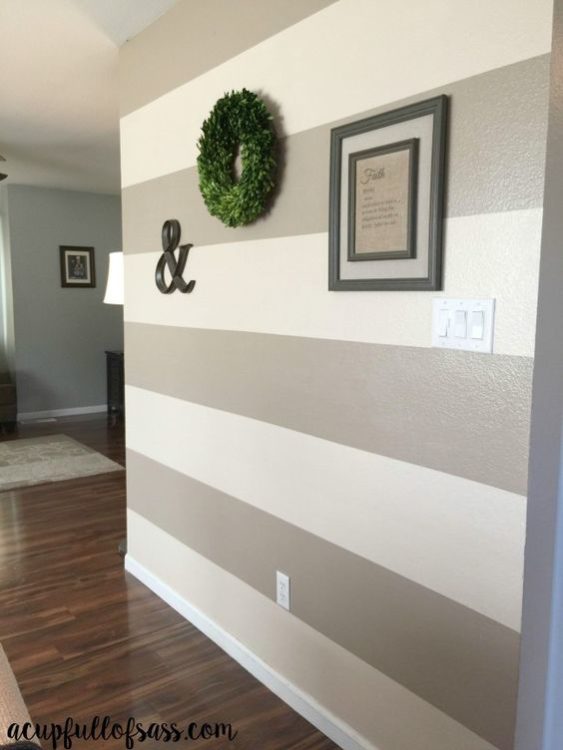 Now I've got to get to work.
What do you think? Should I paint the room? What color? Stripes, yes or no? Lighting ideas…? Pinterest has got my mind spinning!
For me, it is going to be closer to a five-week challenge (versus the full six-weeks) because I'm joining late.
And…be sure to check out all of the fabulous inspiration via the other participants, simply click below.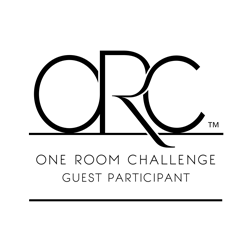 Happy Organizing & Decorating!