If you are new to MWM, I want to extend a big welcome to you! I'm so glad that you are here.
Today's post is going to be a bit of a catch up post. The Tyree family has been living through a major life transition and we are all beginning to feel like we can finally come up for a breath! We are extremely thankful that the logistics surrounding our move back to the States has gone so smoothly. Well, as smoothly as an international move can go, ha!
If you are curious about our oversea adventures, or what I affectionately call "Tyree Tales," my Living page highlights some of our experiences. Now let's get on to the update, or what I like to call WELCOME HOME!!!
Welcome Home!
Our new home. This picture was taken back in June when we first saw the house in person.
We found out we were being transferred to Colorado last December (from Portugal), so the planning for this relocation/move started almost a full year ago. In anticipation, I flew out last April to scout out the area and to sort of lay the groundwork for moving and adjusting our family to a new home and state. On my visit I fell in love with the area and when I arrived back to Portugal, we decided to list our Oregon home for sale. This had been "our home" for almost 12 years, so this was a very bittersweet decision.
So…long story short, our renters offered on the house and by early June we had closed!
At this point I reached out to our Colorado Realtor and asked him to check on a floor plan we liked and to see if there was one available. The only condition was that it needed to be ready by late summer/early fall. He emailed us right away saying there was one left and it would be finished in September. So, we proceeded to make a contingency offer, from Portugal, on a house we had never seen, because we are crazy!
Well, mainly because of our tight timeline, the fact that the real estate market was "hot," and the reality that we LOVED the floor plan. Overall, it met our "wish list" hands down.
We boarded the plane for Colorado at the end of June and once we arrived we had a week to fully commit to the purchase. We loved the house even more in person, so we sealed the deal.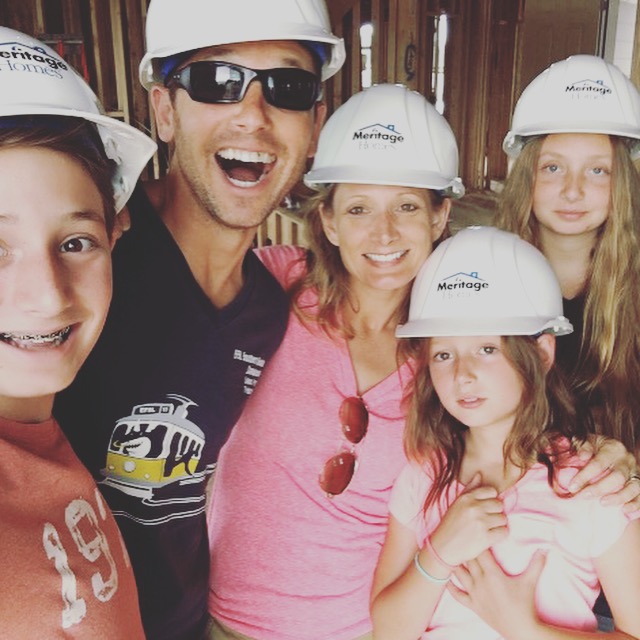 The fun part? We got to check in on the house often because it was only a mile from our temporary rental. We truly got to experience the house go from studs to a finished product.
Our two previous homes had been older homes and we loved them for different reasons, but the desire to have a new home, insert low maintenance and updated finishes, was a very welcome addition!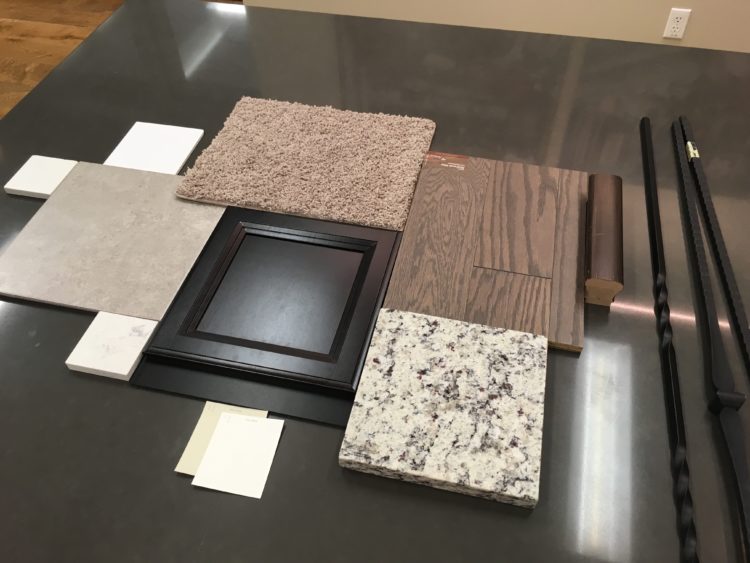 We basically bought a spec home, so we were not allowed to make any changes, but honestly we liked the fact that we didn't have to be pressured by lots of decisions. We were able to see the designer color choices and also the list of the upgrades that they had selected, and all in all we were very happy with their selections.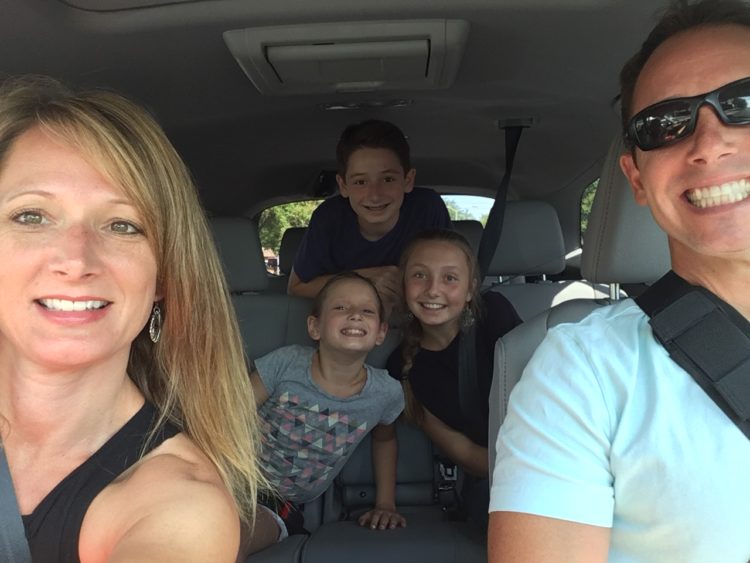 So the summer was spent basically getting to know Colorado, preparing the kids for school, and eating out a lot. (The perks of a work transfer!)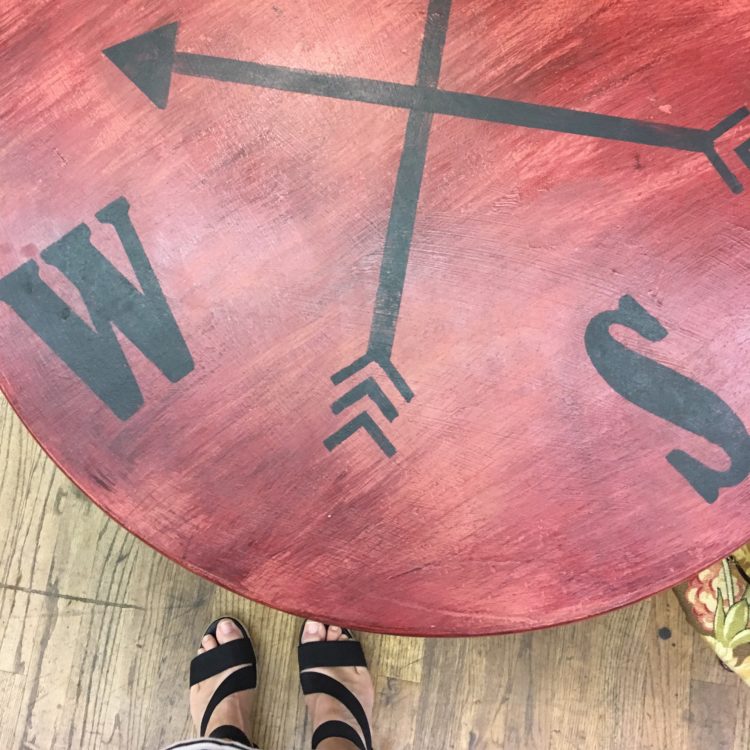 And we also started to shop for new home things!
Check out the kitchen below. We have more storage than we know what to do with, and it also looks like I need to get back to cooking!!!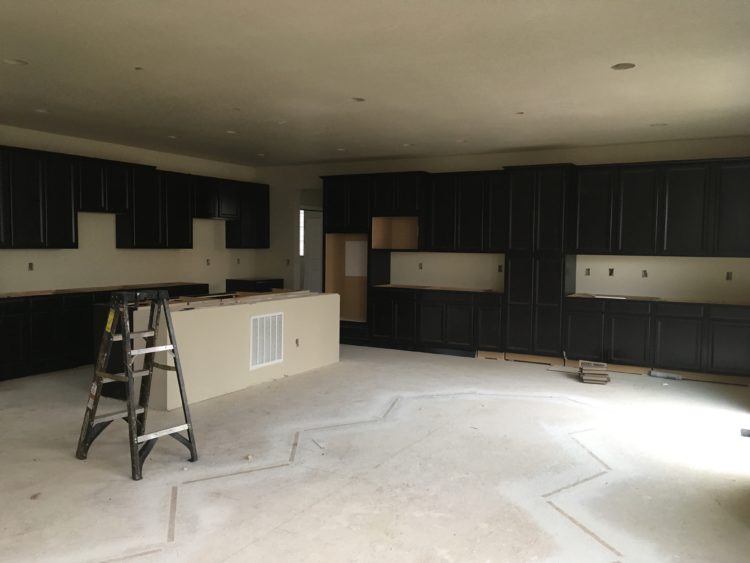 We closed on the house September 22nd and the whirlwind of activity started almost immediately! We had appliances delivered, blinds installed, and over the weekend we slowly moved all of our temporary things from the rental over to the new home.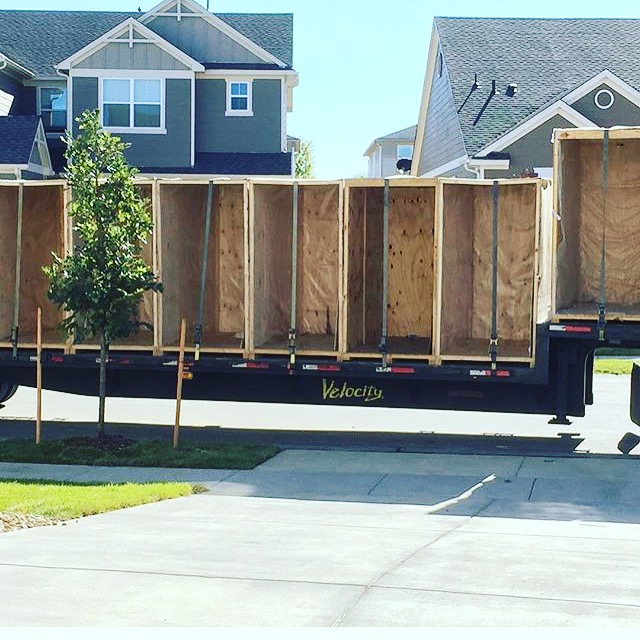 Then on Monday the 26th everything from Portugal was delivered. Whew! We've officially been in our home for almost two weeks and we are beginning to feel a little bit settled.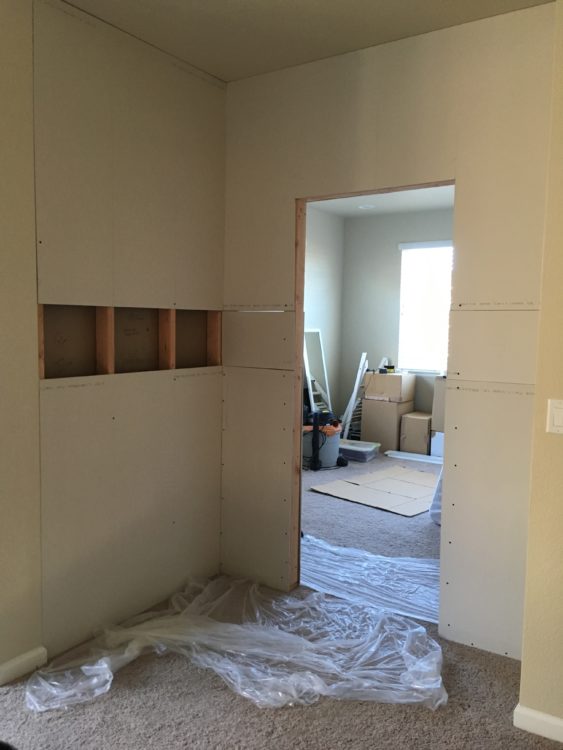 However, I should mention that my parents flew out to help with a remodel (we're converting the loft into a bedroom) and to help with all kinds of other details. Things like installing lights, sewing bedding, posting furniture to sell on Craigslist, and on and on. They are lifesavers!!!
Oh, and we're also having the backyard landscaped too…
We like to go big or go home!