This is the title of a recent book that I had the honor and privilege of reviewing.
I love the title of this book and the message even more. (I'm giving away two copies, be sure to enter below.)
And yes, I do realize that I'm generally talking more about cleaning up messes, rather than moving toward them!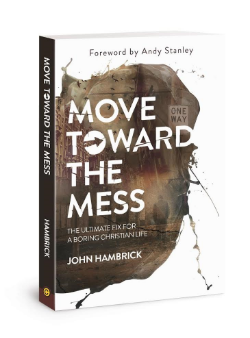 Move Toward The Mess, refers not to the messes in our kitchens and closets (which we all have!), but to the numerous messes that surround us in our communities.
There are messes out there that are in great need of you and me.
While reading Move Toward The Mess, I was convicted and motivated to continue to seek moving in a direction of increased service. I don't want to be comfortable, I want to keep growing and changing, and pushing myself through any and all discomfort.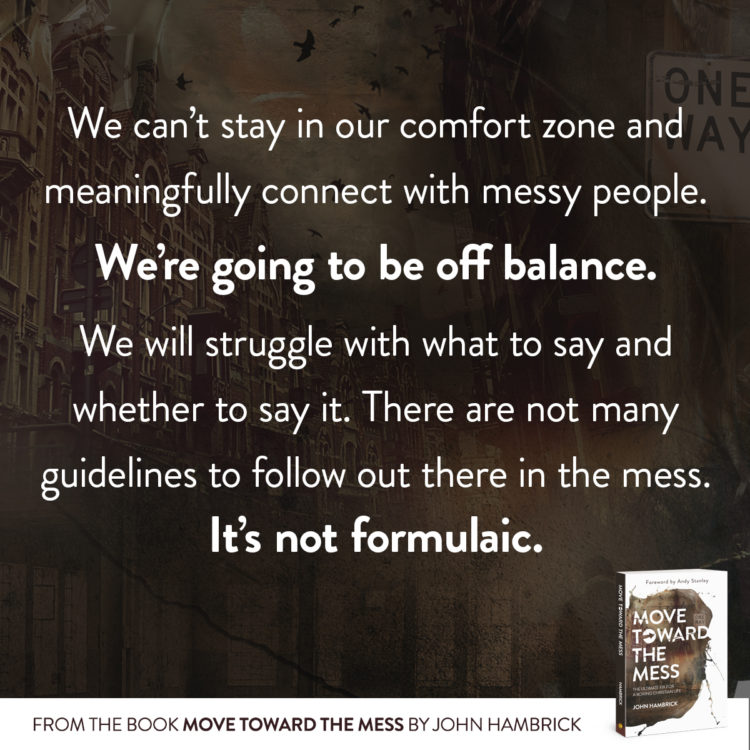 Last fall, I started volunteering at a MOPS group, as a Mentor Mom. I had thought that a Mentor Mom would be anyone who had kids in school. Well, it turns out, that I'm the only Mentor Mom without grandchildren – thankfully! I've been serving twice a month and just yesterday I had the blessing of chatting, for an extended period of time with a sweet young mom. She was open and vulnerable with me. From that conversation, I was reminded and encouraged that my time spent serving in MOPS is valuable.
What I took away from John Hambrick's message, is that I simply need to respond to what God puts on my heart. That I need to take a steady and faithful approach in what I'm called to do.
This is an excellent book to read, especially at the beginning of a new year. John's words will help you to better clarify and commit to those areas in your life which you are passionate about.
You'll be challenged to serve more and be motivated to push way past your comfort level.
To enter to win a free copy (US residents only) please leave a comment below. Winners will be notified in one week via email.