When you read a good book, you want to share it! That is exactly how I feel about Shauna Niequist's book Present Over Perfect. I read it earlier this year, I shared about it with you in my top ten favorites for spring, and now I'm giving away a copy! Yay!
Giveaway is now closed!
***Congrats to Kim for winning a copy!!!***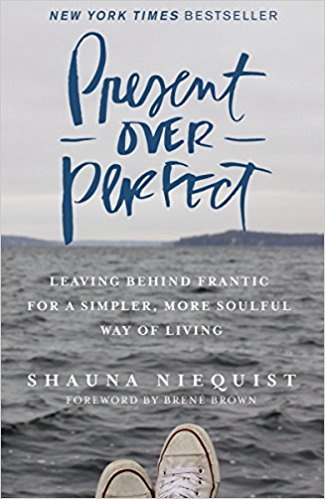 I heard Shauna Niequist speak twice last year and I absolutely adored her. This is the third book of hers that I've read, and I enjoyed it so much! She speaks about slowing down (yes!), embracing life (yes!), and her own personal journey about how she has created a simpler, and more soulful way of living (yes!). If you find yourself stressed, overly committed, and like something is missing – I think you'll greatly appreciate her encouraging words.
Shauna shares the importance of being intentional and being purposeful. Something I think we all need to be continually focusing on. It's all too easy to get caught up in the non-essential or the things that we don't need to be dedicating our time and energies to. Her words will inspire and motivate you!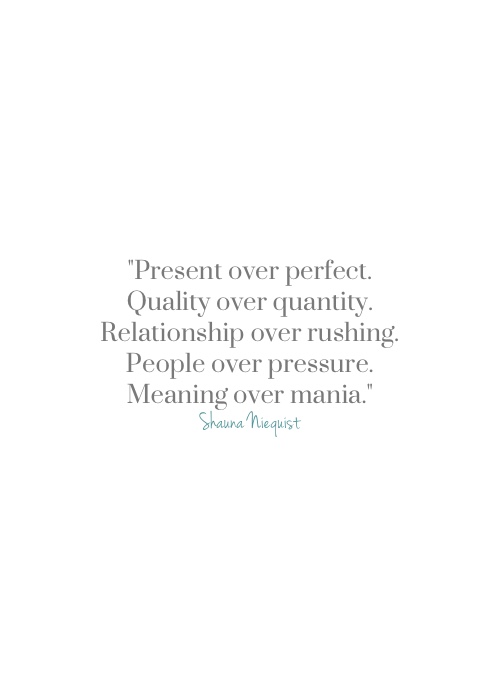 To enter to win: share with me in the comments where you are struggling to remain present. What are your biggest obstacles when it comes to living intentional? Winner must be an US resident – for a hard copy or a non-US resident may receive an electronic (kindle) version. One (1) winner will be notified in one week via email.
xo