I really enjoyed looking over the great links from this month's Health + Home Link Party!  Thank you to each of you that shared your awesome ideas with me!  And thanks to the talented Keri, from Living in This Season for being my fab co-host for the month!
Don't forget to come back on August 4th, for the next Health + Home Party.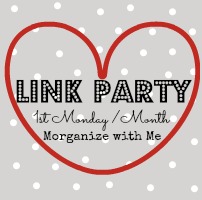 Speaking of parties, I am teaming up with the darling Deonna from Child at Heart to do a "Pinsomnia Party"!  We are going to start a really fun new Pinterest sharing opportunity for anyone with a Pinterest account.
It's called the Pinsomnia Slumber Party and it's going to be a place where you can meet new people on Pinterest and follow some amazing fellow Pinners. Our first party link is going to be next Tuesday, July 28, at night-time. (Because that's when we're all up looking at Pinterest anyway.)
Start getting your boards ready and trying to pick a favorite one to share with everyone.
This first party will also have a fun giveaway from the Ruffled Stitch and a $40 Visa Card.