Hi there! I'm Morgan, a Professional Organizer (chaos-calmer) and Writer (truth-teller). I'm generally energetic and motivated, but also (very) realistic. My life tends to be full and fun, and somewhat messy too. I believe in prioritizing and measuring progress one day at a time, while also "keeping it simple."
Organizing:
If you are a Northern Colorado resident, I would love to organize with you one-on-one. Please see my 'work with me / organizing' page for more information. If you are overwhelmed and don't know where to start, I can help!
Morgan – Morganize with Me, LLC is a showcased Fort Collins, CO professional organizer on FindMyOrganizer.com!
Blogging:
Here on Morganize with Me (MWM), you'll discover organizing tools and techniques that really work! Every week I write to encourage you on "how to" live more organized. If you are interested in partnering with MWM, please see my 'work with me / blogging' page for more information.
If you have a question or a comment, please email me, morgan@morganizewithme.com (I'd love to hear from you!) You may also connect with me via my Facebook page (be sure to select "get notifications"), and/or Instagram or Twitter. Let's be social. 🙂
AND – last but certainly not least, be sure to subscribe below to receive weekly organizing inspiration. (When you sign up you'll receive a free copy of my e-Book – 10 Tips to a More Organized Life – as my little thank you!)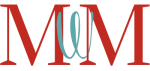 Inspiring you to simplify and organize.
MWM policies are listed here.