It can be tough to get a healthy dinner on the table each and every night. Especially on time. Which is why I'm all about having some kitchen time savers to help me to get dinner on the table on time.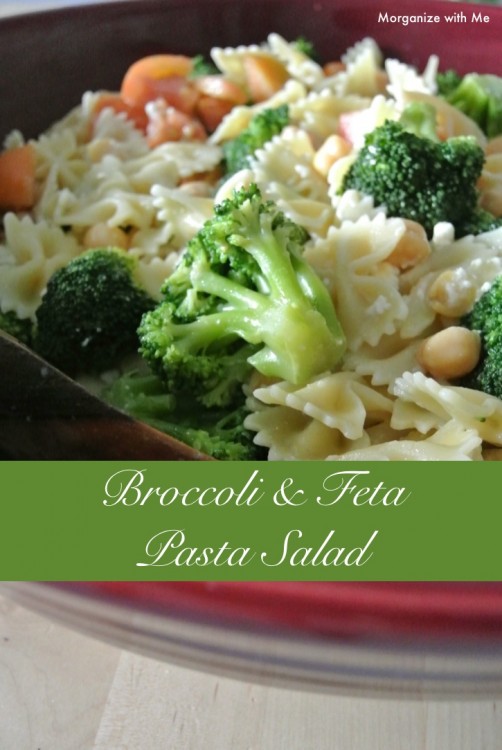 I typically put recipes into two categories – simple and not so simple. The simple ones, or easy, are the recipes that I can whip up in under 30 minutes. Recipes like the one above are all over on my easy recipes page. (I just added recipe #25!) The page is chalked full of easy and healthy recipes with free printables.
With simple dinners on my mind I have come up with a list of five times savers.  These are for the nights when you have to take the gourmet out of the kitchen. (And for me that is most weeknights.)
#1 – Pre-Diced Veggies
Many veggies can be found frozen and pre cut or diced.  Stock up on these so you can grab a cup when you need to without taking the time to prep on your own. I had no idea that you could buy onions pre cut.  Where had I been. These can be a huge time saver since so many recipes call for diced onions. Thanks mom!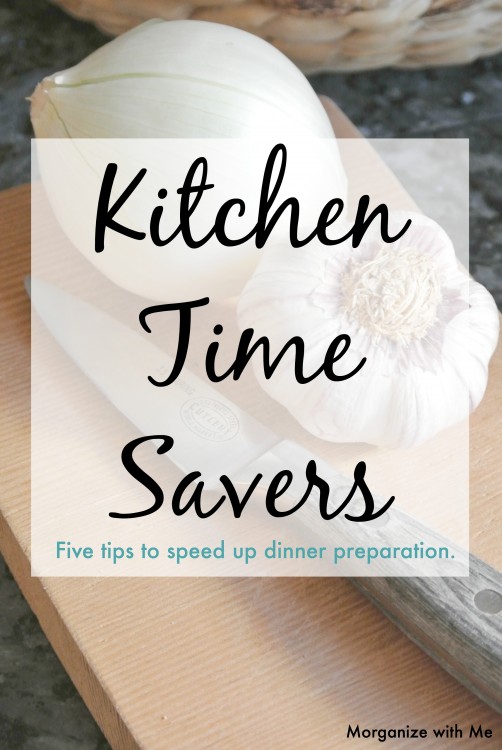 #2 – Cans & Jars
Many things can be bought pre-prepared. Take advantage of that for speedy dinner fixes. Specifically I am a fan of the garlic in the jar. Garlic is one of those time thieves. A quick scoop out of a jar can help speed up the dinner prep. Don't forget about beans, veggies and fruits as well. Sometimes a can puts the can in "I can make dinner tonight!"
#3 – Lettuce
I love going to my Farmers Market and buying a huge head of fresh lettuce. What I don't love is taking so much time to wash and spin dry the lettuce. When I'm cooking on a leisurely Saturday afternoon bring me the fresh lettuce. When I'm not, I'll take a bag of pre-prepared lettuce. This just makes an easy side dish every time.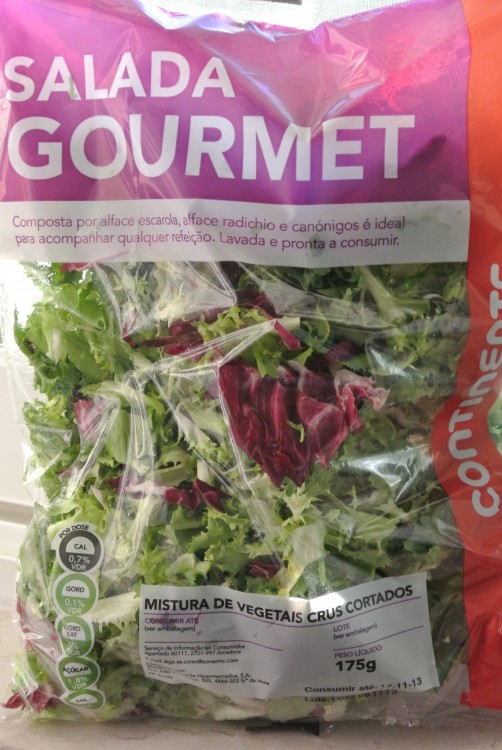 #4 – Cheese
While I really prefer cheese that you buy in a block and then shred on your own. I have found that certain times just call for the bag of pre-shredded. With the number of Quesadillas I make per week, this has become a necessary staple. I keep a bag at all times in my fridge, which is especially helpful on Mexican Mondays!
#5 – Meat X 2
When I can, I try to double up my meat cooking. For example I might brown two pounds of ground beef on a Monday night. One pound for dinner that night and one pound for dinner later that week. This way I cut out some of the prep time and the mess. It is a fabulous way to shave off some of your cooking time and it also helps to keep your weekly dinner plans in motion!
Tell Me: What do you do to simplify your dinner prep? What is a technique that you have added to shave off time and stress?
If you haven't seen my Kitchen Organization Series, you may want to check that out as well!!!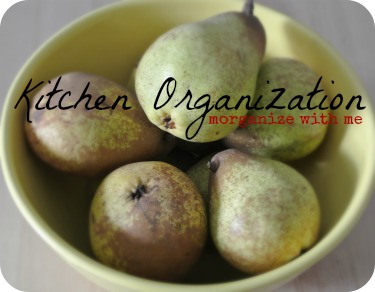 And…in just one week (Tuesday, July 21st) I'm releasing an Ebook – this is a great resource for you if you are wanting to up your organizing game! I'm sharing my "top ten tips" with you. These are life-changing tips that will help you to improve your health and better manage your home.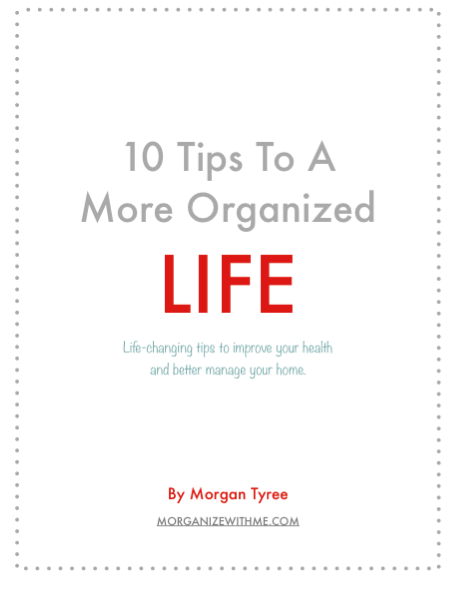 Happy Organizing & Cooking!