Recently I introduced you to the "Sidetracked Home Executives" book and I said I'd be back to share with you about how I'm busy re-implementing their system. Years ago, I used the SHE plan and it worked very well for me. I found that it gave me a great weekly plan and it was overall fairly easy for me to stick to the schedule and routine. The plan provided a lot of flexibility which I appreciate. #flexibleismymiddlename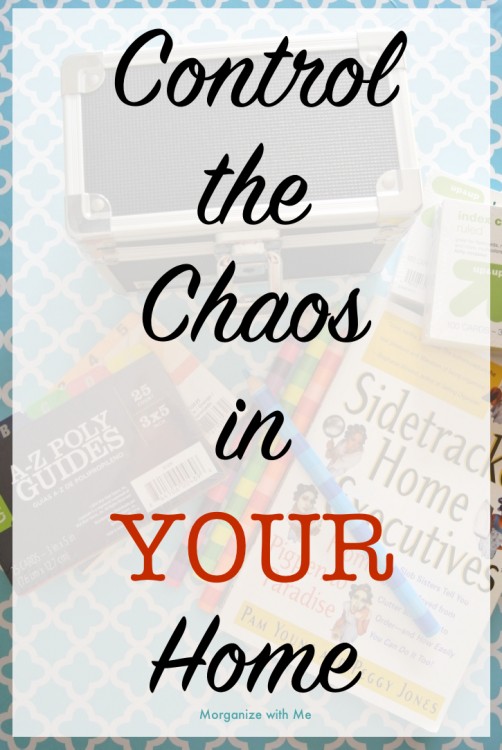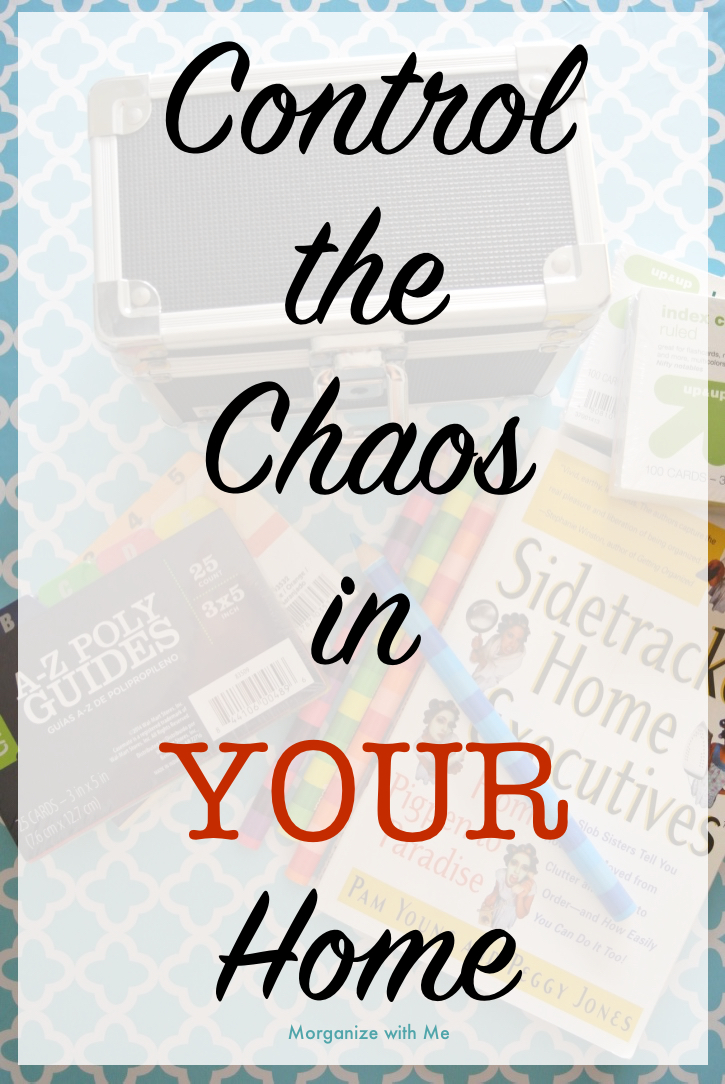 Control the Chaos in Your Home
I want to mention before diving into this topic – of order/organization – that this is just one way to manage your home! There are pluses and minuses to this system, as with any system. My encouragement to you is to stick with what works for you and tweak things that need to be tweaked. There is no reason to ever force a system. We're all wired differently and we need to account for what we realistically will be able to do and maintain, not just for a week but for season after season. At the end of this post, I'll list some other resources that I think are also very good systems as well. (Different strokes for different folks!)
I love that the authors refer to themselves as the "slob sisters." They are very real women and that resonates with me, because after all, you and I are just living our real lives!  The system they created was designed to make managing a home less time-consuming and more efficient. Here is my realistic approach to how I am re-implementing the SHE plan.
Step One: The Fun Part!
First up, I had to secure all of my office supplies. (Twist my arm!) Thank you Haley for bringing some of my needed supplies, all the way over from the good ol' USA .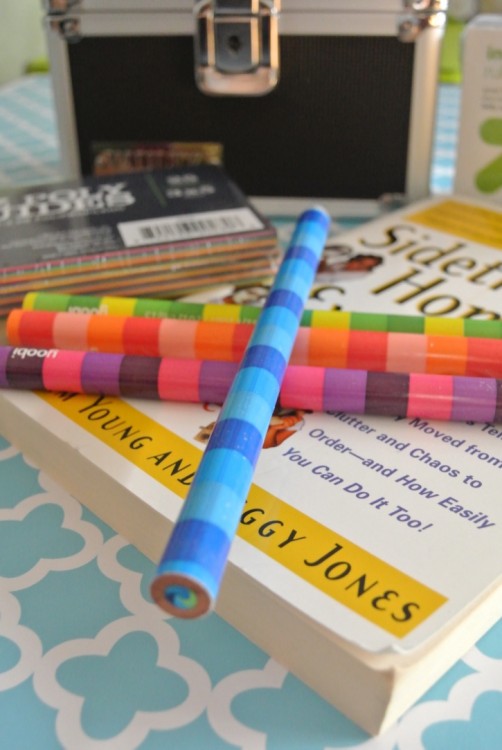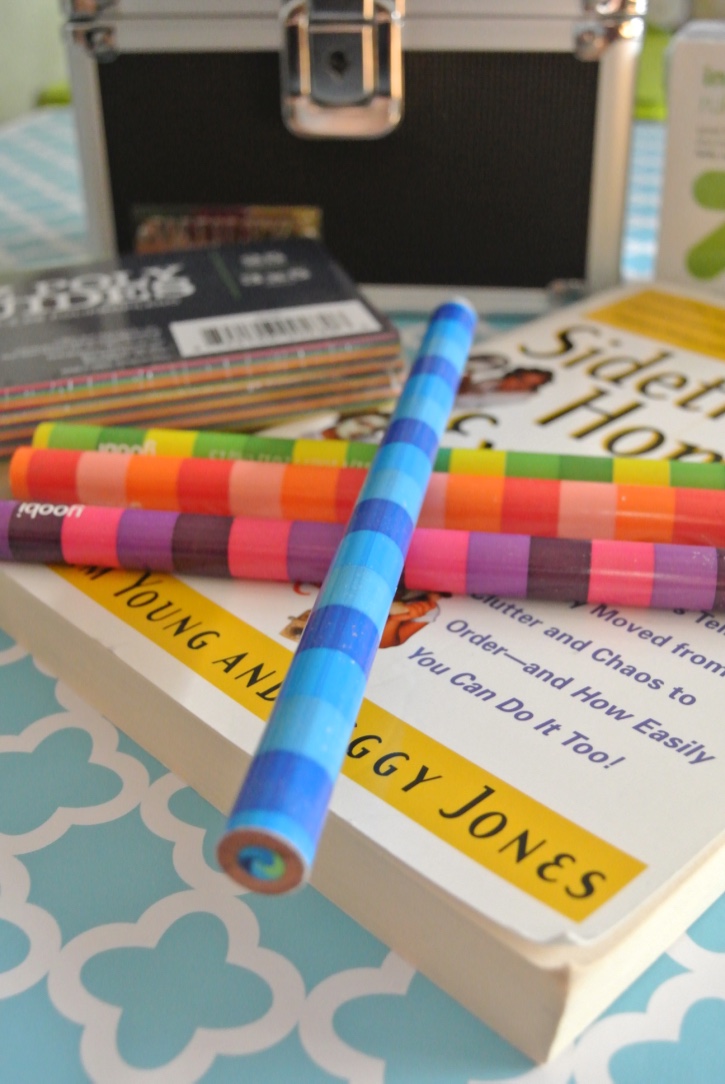 The system is built upon using 3×5 cards and dividers (daily, monthly, alphabetically). And a cute box to hold everything in. (I found mine on Amazon.) They do discuss in the book how you could use their system via an electronic method. But they also caution that you should make sure that you will have the willpower to use good time management while on your device. Otherwise your organizational efforts may be compromised!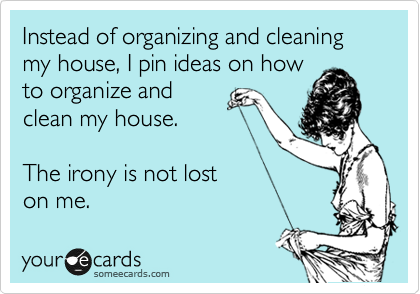 Step Two: The "Organizing" Part!
In the appendix of the book they provide you with a complete list of household sections and necessary cleaning and organizing responsibilities. I went through and highlighted the daily, weekly, monthly, and yearly items that pertain to our home and lifestyle. The nice thing is that they really think of everything.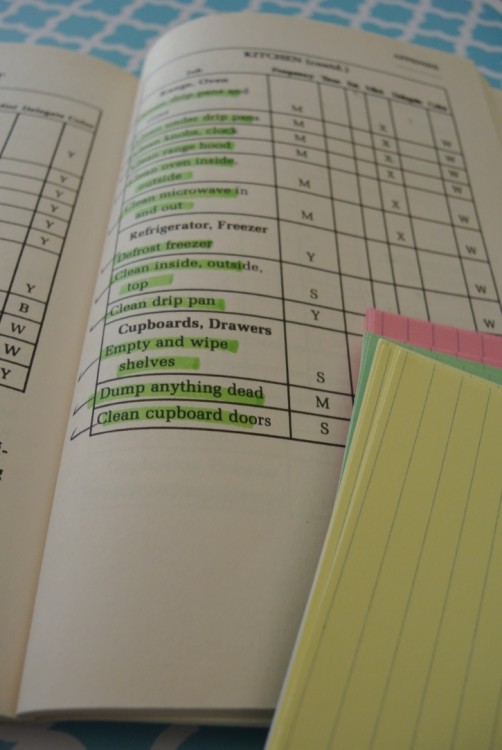 Once I had a completed highlighting all of my personal household responsibilities it was time to transfer all of my jobs/responsibilities to my cards, one job per card.
One rule they have, which I think is fabulous, is to ONLY write out jobs that you don't do by habit. So for me personally, I don't need a card reminding me to daily unload my dishwasher, I do it automatically every morning. Same with laundry, other than sheets I don't need reminders. The cards with jobs listed, are the jobs that you need specific reminders to do. If you already have good momentum in one or more areas, you'll just have fewer cards!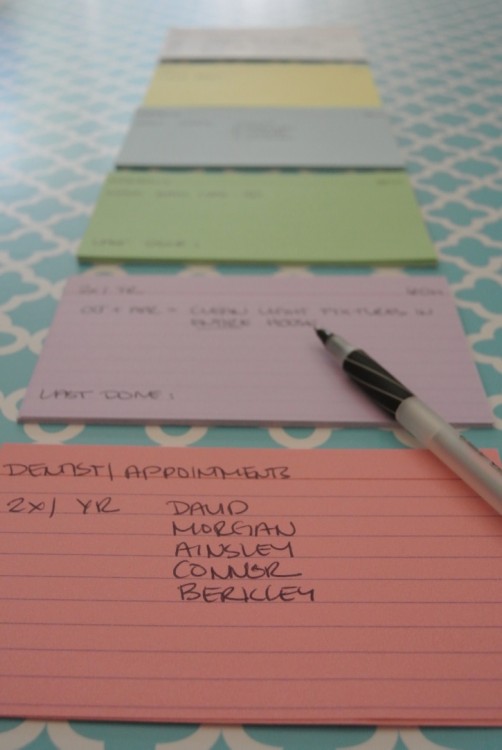 The system is color coded, swoon. For me personally this is my color code: White-Info, Yellow-Daily, Blue-Weekly, Green-Monthly, Purple-Yearly, and Pink-Personal. The cards are written to include the job title/description, frequency (color of the card), time allotment, date(s) of last done or skipped, and any notes.
Beyond household cleaning and organizing you can also include monthly birthdays, address contact cards – a card for each contact, storage cards that list items you have stored, personal appointment schedule reminders, you name it! The box can include as much or as little as you want it to, it will just depend on how you want to set yours up.
Step Three: The "Work" Part!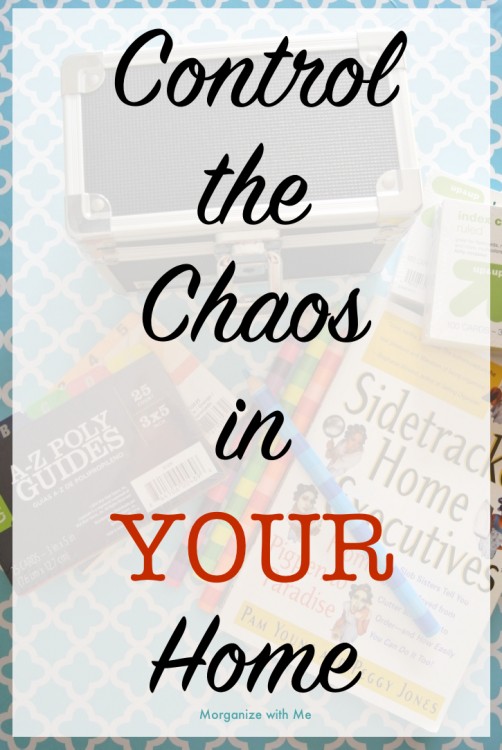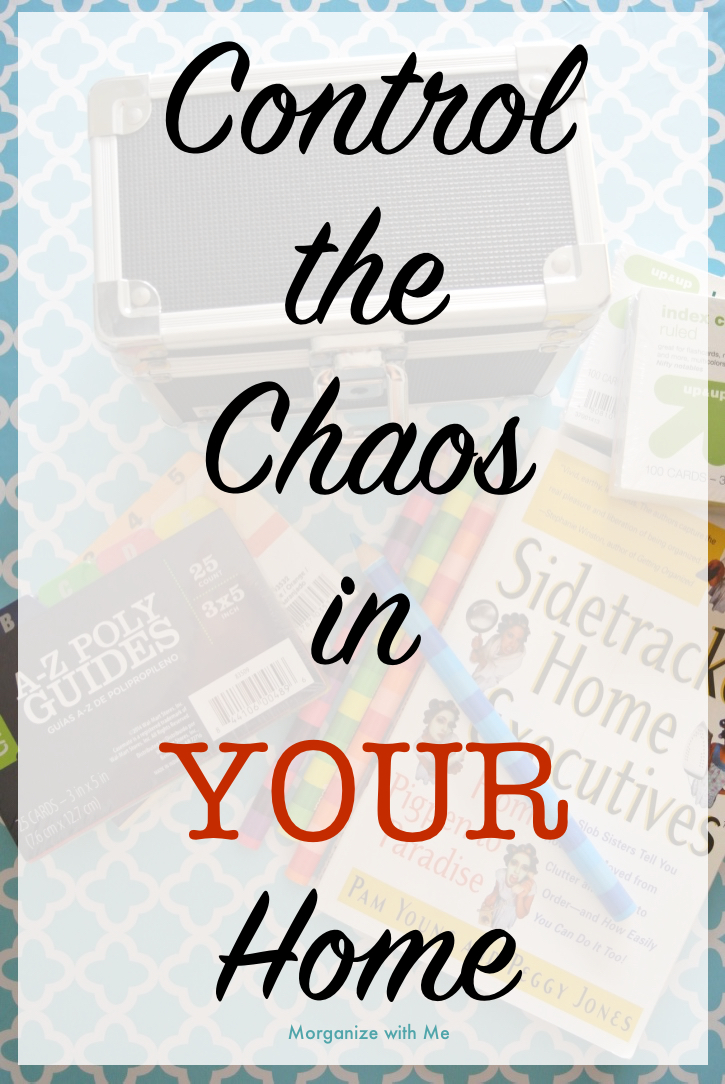 What makes the plan work is that you set up a Basic Weekly Plan and a Weekly Menu Plan. These are your road maps that help you each day to know your focus. You plan out all of your jobs (cards) ahead of time and then everything is on a rotating basis, either daily, weekly, monthly or yearly. You can flex and skip things as necessary, but the goal is that everyday you are focusing on the cards for that particular day.
Another component that I appreciate is that they list out jobs for your children, so you can easily use these as directions and accountability for your kids too.
There is much grace within in the system, the idea is that you "FILE IT AND FORGET IT!" This way you have flexibility and freedom. This doesn't mean that you keep skipping jobs and moving them out into the future (guilty). it just means that days and weeks are always changing and you have to be realistic. The idea is that if you daily focus on what you have to do, you'll be able to stay on top of things more easily.
They have three basic rules that help to make the system effective:
Never leave the house before you've done all the morning's daily chores in your card file.

Re-file your cards as you complete them.

Check the next day's cards the night before.
As I mentioned there are so many wonderful resources out there. What's most important is that you stick with ONE plan. Stick with the ONE that works for YOU. I've only scratched the surface on the SHE plan, if you have questions ask in the comments or email me. Other resources that I personally recommend…
May you continue to control the chaos in your home!