With December here, I hope you are settling into a relaxing and rush-free holiday season. I'm excited to announce that this is going to be a very fun month here on MWM! I've been working hard behind the scenes and there is going to be a weekly giveaway, every Wednesday this entire month! Merry Christmas and Happy Holidays everyone! 
Before I reveal the giveaway, I wanted to share with you the results from my Organizing Survey. The goal with the survey was to see where you are struggling AND succeeding when it came to being more organized. And furthermore, to learn how your disorganization was impacting you negatively.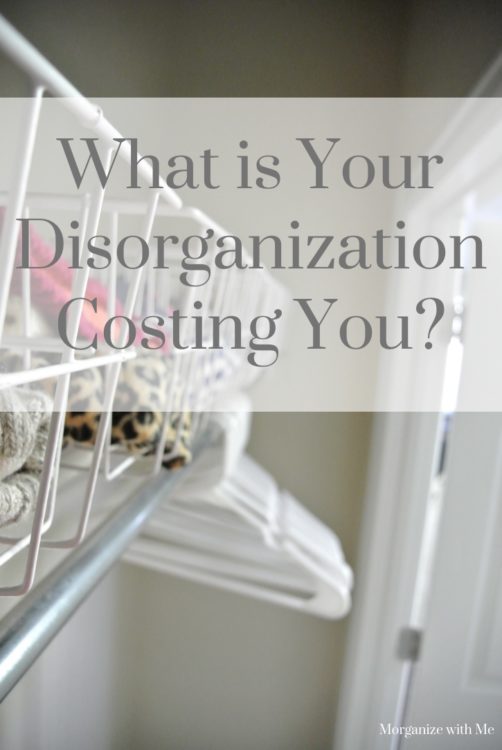 I was thrilled with the number of responses, overwhelmed actually. Hundreds of you shared your stories! Thank you for providing me with very valuable and insightful information. Your answers helped me to better know what to write about and address, and also how to best help those whom I personally work with. Now let's get to the results!
Question #1 – On a scale of 1-10, where 1 is extremely unorganized and 10 is extremely organized, how would you rate your overall level of organization?
The majority of you rated yourselves at a 7, or above, yay! This is awesome. Who needs or wants to be "extremely organized" anyhow?
Questions #2 – On a scale of 1-10, where 1 is never and 10 is always, how would you rate the effect that disorganization has on your overall health and well-being?
Over 67% of you said that disorganization does effect your overall health and wellbeing in a negative manner.
This is one of my personal biggest motivators and reasons why I want to help others to be more organized. I believe living more organized, will naturally lead to a more balanced and healthy lifestyle. So I'll be focusing a lot on this topic in 2017.
Question #3 – What area of your life requires the most attention and organization?
There was a variety of responses, but the top three VERY resounding themes were:
paper
house cleaning
time management
Question #4 – Which area(s) of your home require the most organization and management? (Choose as many that apply to you.)
Drumroll….the #1 was "Storage Areas" followed with #2 "Working Areas." I'll be deliberately sharing tips and tools specifically on these two areas as we head into the new year.
Question #5 – If I had more (fill in the blank) I would be more organized. 
My favorite question by far! There were three very popular responses that were listed again and again:
time
resources
motivation
I'll be intentionally addressing these three topics in the year to come as well. Thank you so much for taking the time to let me know your organizational stories. I loved hearing from each and every one of you, and learning more about your struggles and successes.
December Giveaway #1
When Creative Options reached out to me and asked me to review some of their organizing products, I was like twist my arm, ha! I love all things stacking and organizing, so their products were right up my alley. Creative Options has a variety of wonderful products that can help you to tame and organize just about anything! From your beauty supplies, to your crafting tools, to even your kitchen accessories.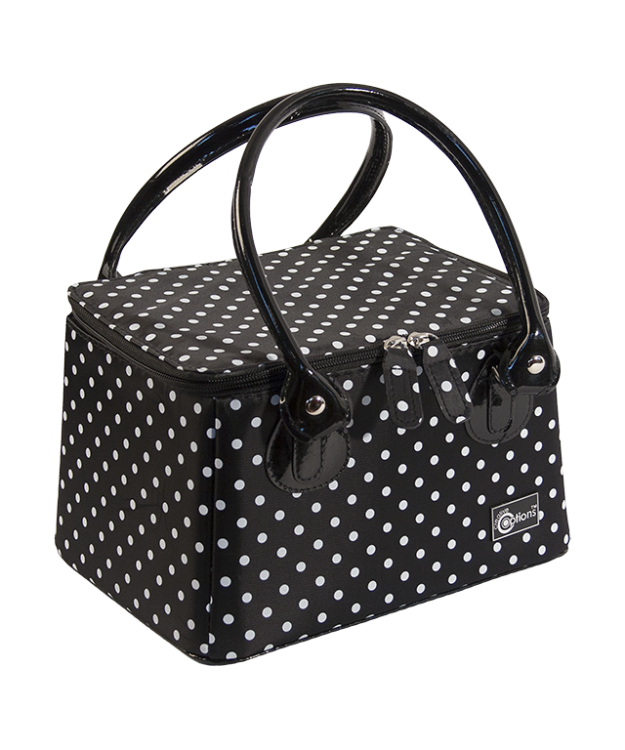 This week, you can win one of their tapered totes. This adorable black and white polka-dotted tote includes all sorts of organizing slots, pouches, and holders. My daughter is eyeing this for her makeup collection and I'm thinking it would work perfect to store my knitting supplies. All you need to do to win, is enter below.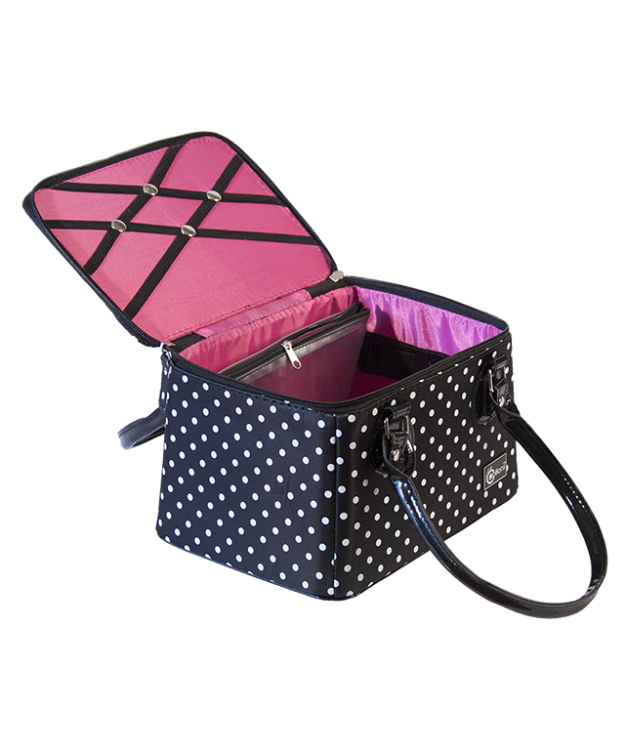 Giveaway is open to all US Residents. Winner will be notified via email.
Happy Organizing!