Paper overload is a reality, and even more so, if you've got kids. But I'm here to help! Let me take a quick sip of my iced chai tea latte, kick off my flip-flops, and share with you some tools that you can easily implement to better organize kids' paperwork. Incorporate these three steps now, and you'll be all set for when school is back in session!
Before I jump into the steps, remember you can join the Fall Organizing Challenge at anytime (for free) just click HERE. And for FREE printables make sure you check out the MWM shop. 🙂
Step One: Put paper where it needs to go.

 
Only touch paper once. I know you've heard this and you know it's a good rule, but you still struggle with touching paper over and over again. I get it, I do too. The easiest way to circumvent touching paper more than once (or twice), is to create a command center, or a place where all of the paperwork can be sorted immediately when brought into the house. And this should include a place to recycle and/or shred too. Once you have an easy to use system in place, teach your entire family how to use the command center. (This is the most important part!)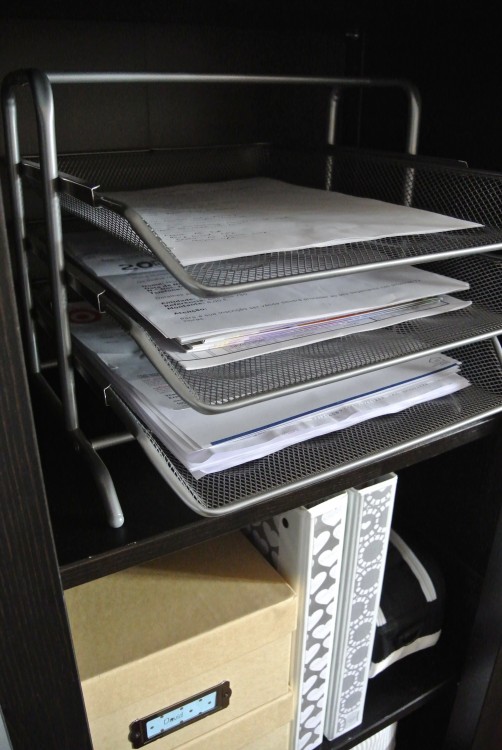 One of my favorite ways to create a simple command center, is to use a tray with files. You can design the trays to be specific for whatever paperwork you regularly need to sort. The key is to regularly go through the trays and not let them get overfilled.
Step Two: Post paper that needs to be seen.
This is a game-changer! I've shared before on Instagram, a photo of a clipboard from a system we've used in our home. You can go many different directions with clipboards. The vision is to categorize paper by groups and then post them somewhere visible for everyone to see.
For example, if each of my kids is participating in a sport, I create a clipboard for each child. This creates an excellent place to hold all of the paperwork that coincides with their activity. Paperwork such as: snack schedules, game schedules, fundraising, and/or uniform information can be held on each individual clipboard for easy reference.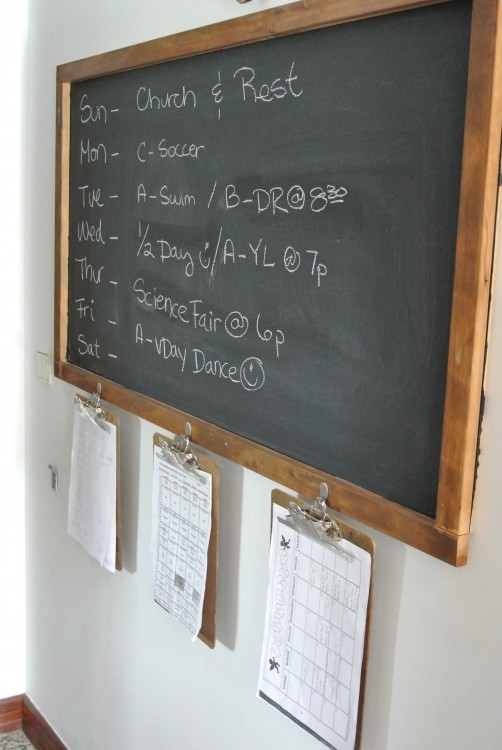 Step Three: Place digital paper (emails) in folders.
While some paper still comes in the form of physical paper, I think most of are getting more and more of our communication via email. This is great, because it cuts down on our physical clutter, however it can all too quickly clutter up our inbox. One of the easiest methods to help keep your email paper organized, is to set up folders within your inbox. Placing the emails you want to refer later into specified folders allows you to easily locate them when the need arises. This will also help to keep your inbox less cluttered too. Which I call a win-win!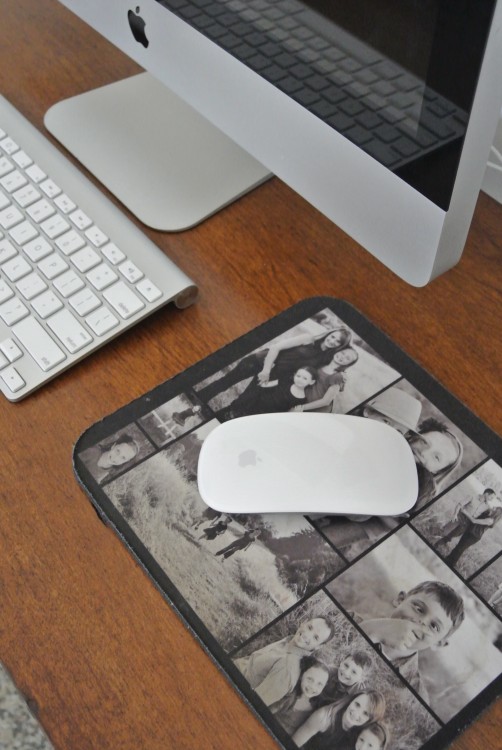 Now, go and enjoy the rest of your summer! And remember to put paper where it needs to go, post what needs to be visible, and place important emails in folders.
Happy Organizing!