One of my favorite parts about writing/blogging/organizing is that I get to pass on my favorite tips to you! When I stumbled upon this latest tip, I couldn't wait to share it.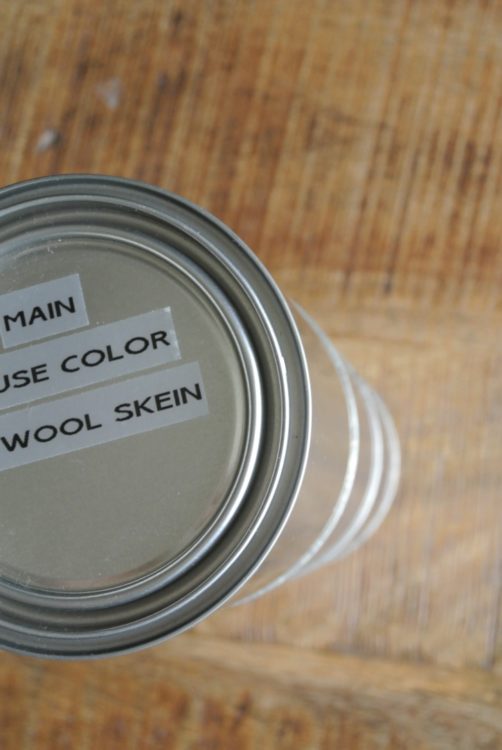 Let me rewind a bit.
We moved into our new home almost a year ago and with it being a brand new construction home we also received a pile of leftover products from the builder. Thank you?
The pile of products were casually stacked in our basement for those "some days." You can bet I've pretty much ignored the pile altogether!
The only time I've rummaged through the haphazard pile was to find a paint color from time-to-time. Basically paint I needed for touching up trim or walls. What I realized in doing this, was that there were many close to empty five-gallon paint buckets that were taking up a lot of room. So, I decided to do something about it!
I first started by purchasing some Ziploc plastic containers with a screw on lid and I transferred the paint to them. I thought I had found the perfect solution. Not the case at all. Please note – do not try this at home! What I discovered with the Ziploc containers was the paint dried in between the lid and the container, making it impossible to unscrew the lid and access the paint. Ugh.
Sometimes you just have to learn things the hard way.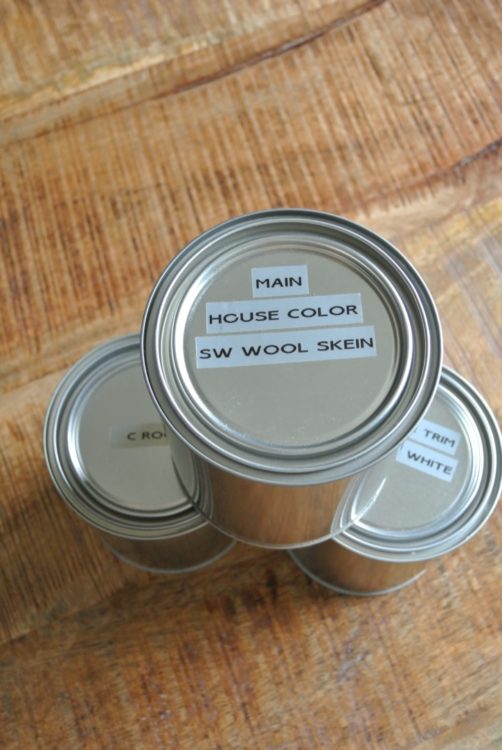 After that failed attempt I went to Home Depot in search of a better option. And look what I found!
Aren't they just the cutest?
And they mimic paint cans – so you can open, close them, and reuse them.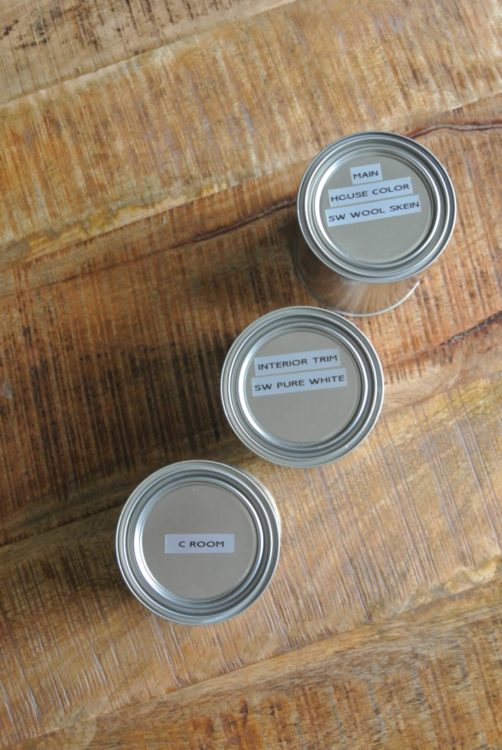 Like that, I was able to streamline all of our leftover paint! I've also transferred leftover paint from a few projects I've done too, like my daughter's room and our pocket office.
Transferring leftover paint to smaller sized containers is not only a space-saving solution, it also helps you to only keep on hand the paint you actually need.
My encouragement is to take an inventory of your paint. Make a goal to dispose properly of any paint you no longer need and then create a simple system to store the leftover paint you must keep. Making sure to note the brand, color, finish, and room. (I used labels on top of the cans for this purpose.)
Up first on my home project list this fall, is painting our powder bath and finally getting it decorated! Yay!
What's on your fall home project to-do list?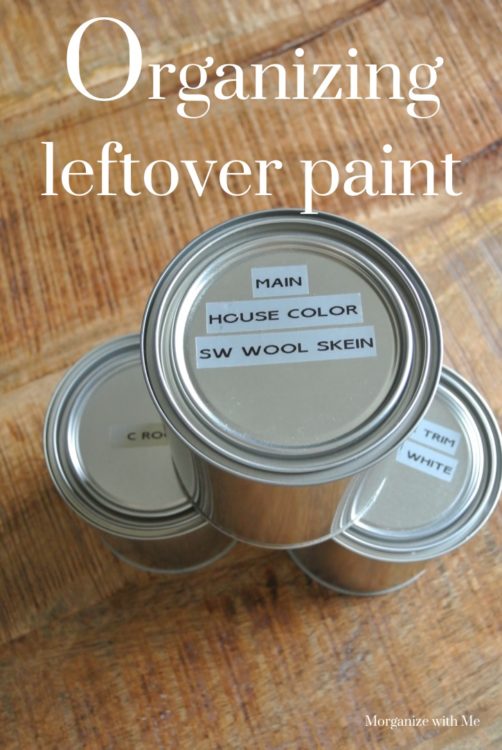 Happy Organizing!