We had our first snowfall this week. Yay! I love that I can now wear my winter hats to not only stay warm but to also cover up my hair especially on my bad hair days!
While donning my winter hat and drinking a hot chai tea latte, I'm also working on the Winter Organizing Challenge. My seasonal Organizing Challenges really inspire me to keep working on my smaller organizing projects.
For day #2 of the Winter OC, I chose to do a quick refresh of our pantry. I shared a photo and video of my project on Instagram. You can see what I was able to do in only 15 minutes!
It's amazing how much you can get done in as little 10-15 minutes. Try it and see…
Pantries are often one of the hardest spaces to keep organized. I can relate to this dilemma all too well, especially because we have five sets of hands digging into our pantry every.single.day. However, over time I've discovered a few pointers that are easy to implement and add some practical organization to a space that certainly demands order!
Pantry Organization: Made Simple
#1: Separate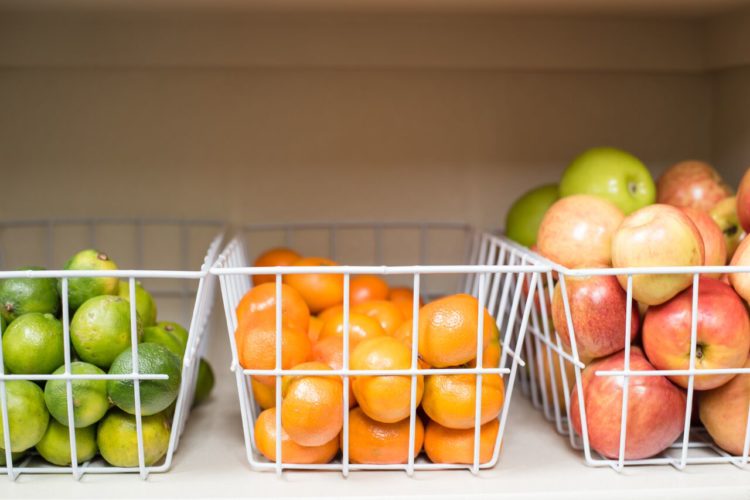 Use containers to separate and store any and all like items. You can add labels but you won't necessarily need to. By keeping things label-free you'll give yourself more flexibility with your container assignment which can be helpful as your shopping and food needs ebb and flow. The containers I've successfully used in not only this pantry but also my previous two – organizing a pantry with deep shelves & organizing a kitchen closet pantry – are from Bed, Bath, and Beyond. Often storage containers can easily transition from one home to the next, making them an investment.
#2: Streamline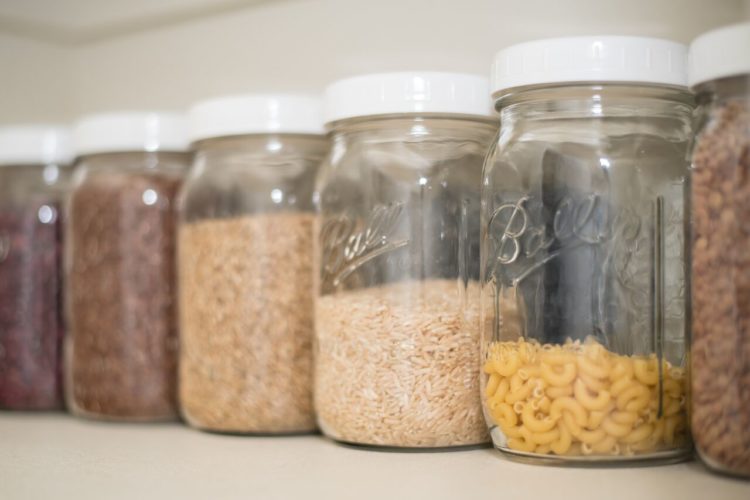 Always try to ditch (recycle) food packaging as soon as possible. Whenever you can do this, it will instantly make your shelves and containers look MORE organized! You'll be taking care of the excess right at the beginning. Mason jars are a great option for storing pasta and beans or any type of food container that has a sealed lid works great too!
#3: Strategize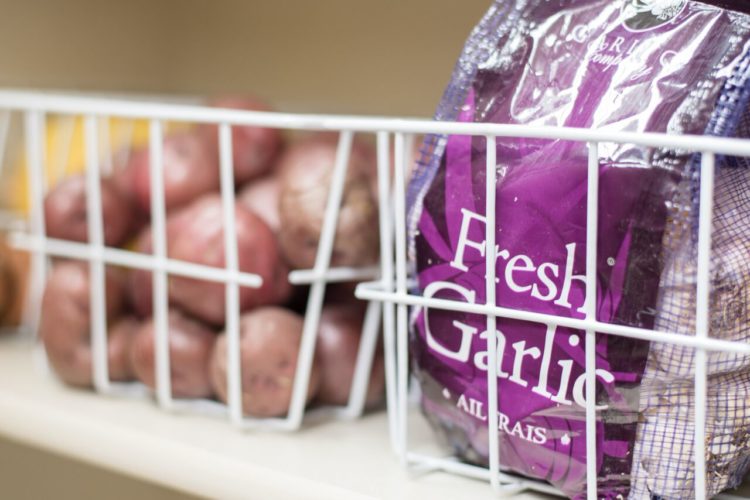 Approach your grocery shopping and menu planning with a strategy. By shopping with a list and a plan (I use a list each week that is a part of my Health + Home Management Binder), you'll be more likely to only purchase what you need. Then when you are putting away your groceries, also make time to refresh and regroup your pantry. If you work to stay on top of your pantry organization on a weekly basis, you'll avoid having to do a complete clean-out and reorganization when things get out of control!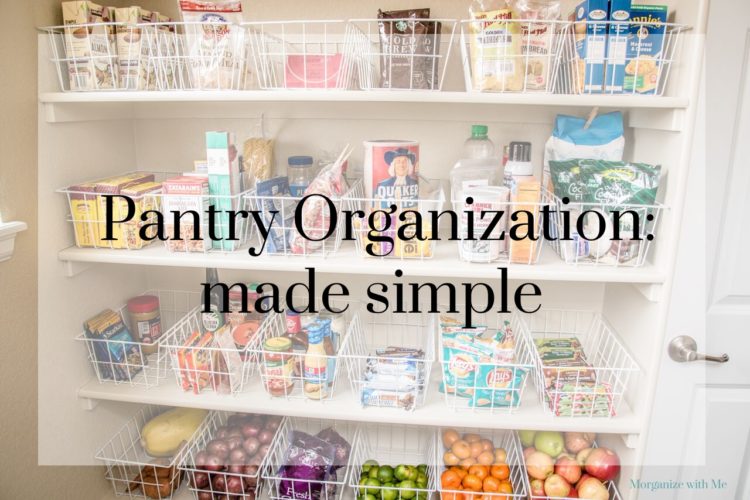 If you are overwhelmed and not sure where to start, work on only reorganizing one shelf and/or section at time. This helps when it comes to your budget, time, and energy.
What is your number one tip when it comes to keeping your pantry organized? Do you shop for your groceries weekly?
Happy Organizing!