I'm still out and about, or what one might refer to as vacationing.  I'm probably riding a camel at this very moment! Even as I type that I get nervous.  (What have we gotten ourselves into?)  I'll be back to share ALL about our trip this time next week.  (Assuming I make it back, ha ha!)
Now on a more serious note.  I have not done much spring cleaning this spring.  When I say not much I should probably say none.  I did work through 1/3 of my kitchen but then got distracted by planning and packing for a 10 day trip.  A trip where you need to pick up prescriptions before you go.  (OH MY!)  But I am promising myself that when we return that I will push up my sleeves and get down to business with some serious deep cleaning.  My home really needs it.
I plan to start back in my kitchen and finish it!  So for fun (and to help motivate moi) I wanted to highlight a series that covers all about how I organized my kitchen.  If you are working through some spring cleaning and /or organizing you will find these posts helpful!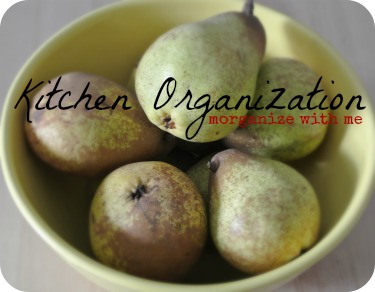 Kitchen Organization – Under the Sink
Kitchen Organization – Upper Cabinets
Kitchen Organization – The Drawers
Kitchen Organization – Lower Cabinets
Kitchen Organization – Fridges & Freezers
*KISS – Spring cleaning should be done in the spring.  (This tip is really just for me, I'm sure you already knew this.)