I love welcoming in the new season by decorating and setting up the house. At the beginning of fall, I hung our fall wreath (pictured below) up on our front door and placed our fall decorations around the house. Now, the plan is to tackle our Christmas decorating this weekend and decide if we're going to invest in a new artificial tree…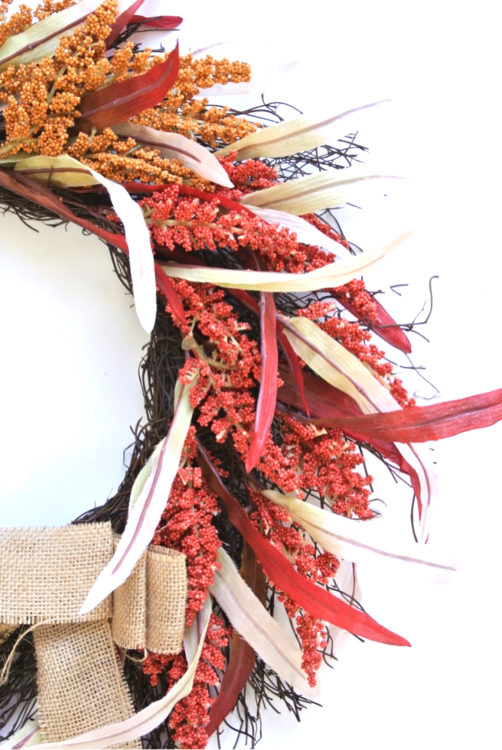 I used to keep all of our seasonal decorations in different color coded bins but because our kitchen in our new home has so much extra storage, I was able to move everything (minus our Christmas stuff) to one upper cupboard in the kitchen. This system is working great for storing all things holiday! There are four shelves in the cupboard so I assigned one theme/season to each of the shelves.
I've learned over the years, especially from our multiple moves, that less is more when it comes to your holiday decor. Yes, you can easily welcome the holidays with a more minimalistic approach! Here are three simple tips you can easily implement when it comes to organizing and streamlining your holiday decorations.
Organizing Holiday Decor: Three Simple Tips
#1) Maximum:
Set a maximum number of holiday decorations that you will purchase and use for decoration. This can be a challenge because most retail stores discount their seasonal decor at the end of each season making it tempting to buy more. Use discernment and make a plan!
#2) Multitask:
Intentionally choose to invest in decorations that will work for multiple holidays. For example, I created this patriotic wreath and I was able to use it from Memorial Day through Labor Day. A perfect solution that makes one less thing that I have to think about for almost four months! I also lean towards having mostly fall decor rather than Halloween and Thanksgiving. Combine where it naturally works for you.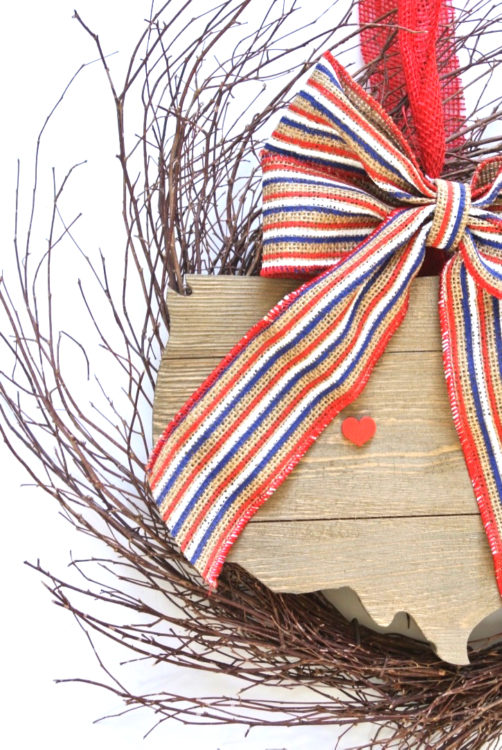 3) Memories: 
Focus on creating lasting memories with simple traditions rather than with more stuff! One of the best parts of the holidays, is the traditions. However, memory making requires time, so make sure to allow time to cultivate the traditions in your home that matter the most to you!
Remember everything you purchase must be maintained, organized, and stored. Using an intentional approach with your holiday decor will help you to be able to more fully experience the joy of the holidays!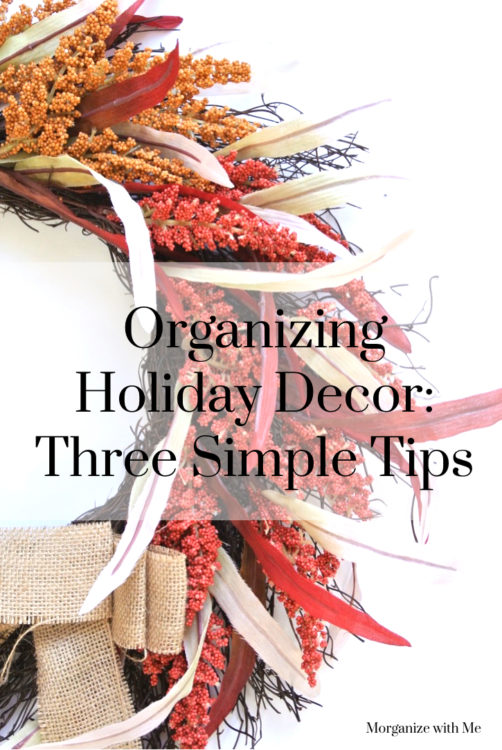 Happy Organizing!