I'll be the first to admit, getting dinner done (night after night) is often a real struggle for me. Especially when I have three kids that seem to be going nineteen different directions most weeknights. I find myself (willingly) stuck driving, coaching, and volunteering during the coveted time frame of 4:30-5:30. And in reality, this is the time frame that is best suited for me to be working on dinner prep versus navigating commuter traffic.
In an attempt to deal with this struggle, I've stopped cooking dinner. I'm kidding, although this idea is very tempting…
What I've actually done is the following:
I've streamlined and simplified our dinners, I'm only cooking easy recipes on our busy weeknights.
I ask for extra hands to turn on/off the oven or to prepare side dishes while I'm out doing the carpool shuffle.
I use my Crock Pot A LOT (hello freezer meals for the WIN!)
And for you my dear friends, I'm happy to announce that after LOTS of work, I've compiled a new eBook titled Super Simple Suppers. The eBook contains 42 easy and healthy main dish recipes for busy parents and packed weeknights.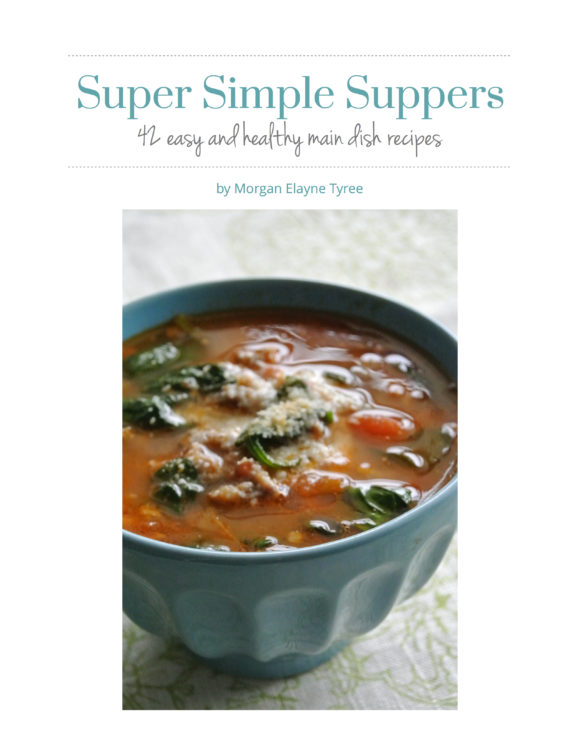 Here's a little sneak peek of two recipes…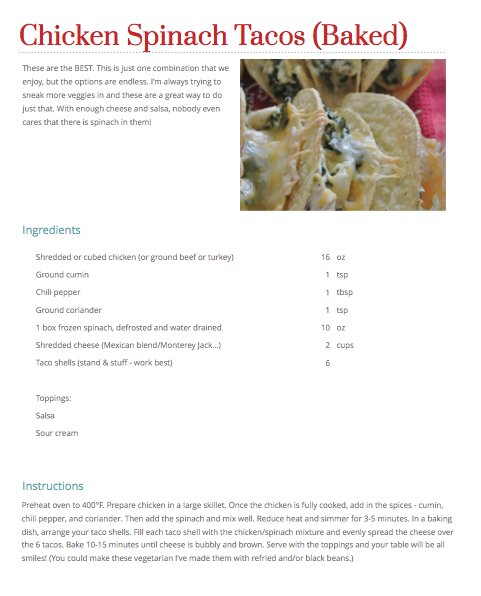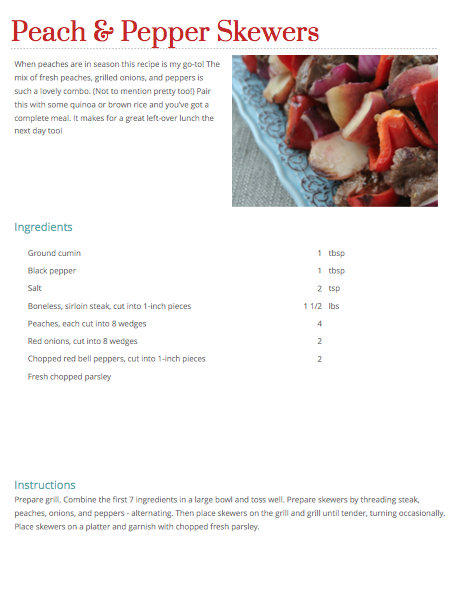 You can download the eBook and add these simple suppers to your menu planning OR – before you click over to get yours – if you are a MWM subscriber you'll be getting a discount code emailed to you this week that will allow you to download the eBook for FREE (for a limited time)!
So, either wait for your email, or if you are not a subscriber then be sure to join the tribe today! You'll also get my eBook 10 Tips to a More Organized Life and stay in the loop with my weekish updates. This is a tribe full of love, support, and reality. Where we are focused on 'good enough' organizing, welcome!
Inspiring you to simplify and organize.