I have so much fun compiling some of my favorite things for you each season and this list of my Top Ten – Winter Favorites is no exception! These are some great products, companies, and whatever else I've discovered lately that I simply want to share with you.
To see my past favorites of 2017, click here – Top Ten – Spring Favorites, and Top Ten – Summer Favorites, and Top Ten – Fall Favorites.
Top Ten – Winter Favorites
No. 1: Alex Kuykendall
This fall I was introduced to Alex and I adore her! I even got to meet her in person recently and she is a delight. Her latest book just released and is titled, Loving My Actual Christmas. A great read for this time of year. (I'm giving away a copy too, enter below!) I also just finished one of her other books, Loving My Actual Life and I had some great takeaways. See all that Alex is up to over on her beautiful site.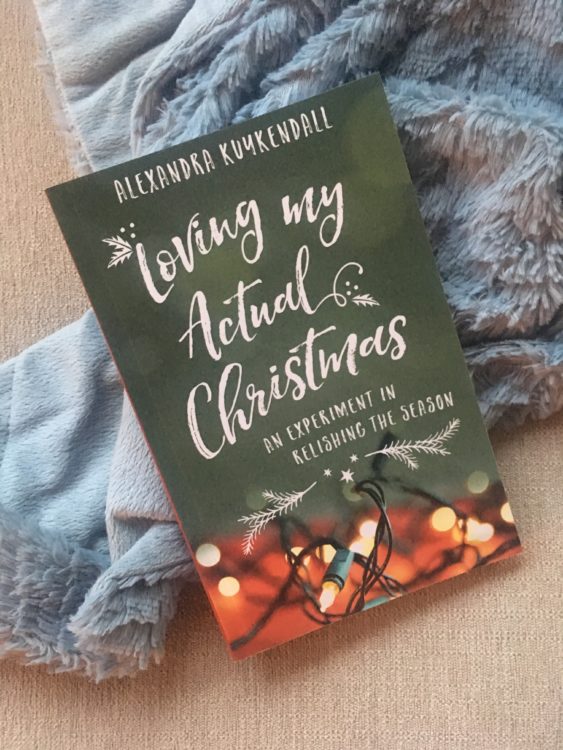 No. 2: At-Home Nails
Last month, while having coffee with a friend I noticed her gorgeous nails and I asked her where she got them done. She replied that she does them herself?!? I quickly made my way to Ulta and picked up my own kit. I'm hard on my nails and for me, this manicure usually lasts 1-2 weeks. My favorite part is that  the LED lamp sets the polish and your nails dry super fast. This is the exact kit that I bought, only my box is gold, ooh la la! I feel so fancy. It is an investment but a cost and time savings overall because you don't have to go to the salon.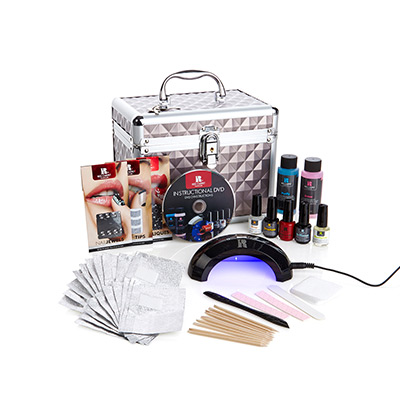 No. 3: Scripture Lullabies
I volunteer with MOPS and a recent speaker shared about Scripture Lullabies. I purchased their Hidden in My Heart CD (Vol 1) and I love it! This is a great way to bring more scripture into your home and they are great for kids and adults alike. See all of their available music here.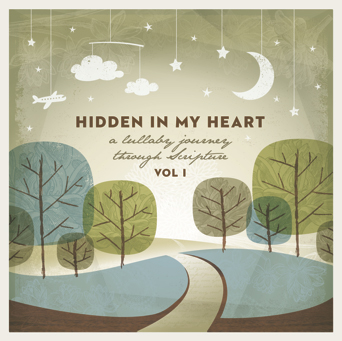 No. 4: Jewelry – Be Genuine 
This Etsy site is beautiful. And the best part? I know the owner! Katya attends the same Church we went to when we lived in Portugal. (FYI – I checked and she does ship to the USA.) She is an amazing worship leader and all-around wonderful person. Check out her shop here – Be Genuine.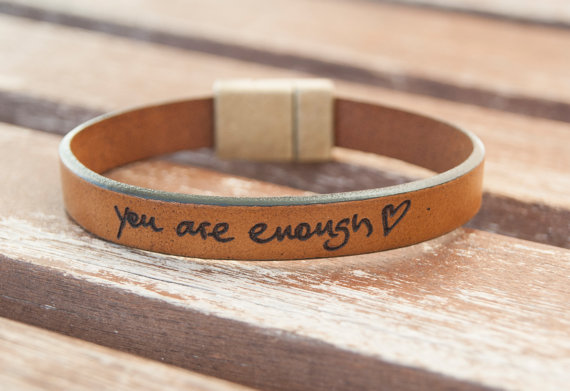 No. 5: Hand Lotion…
Short and sweet. I live in Colorado, where it is very, very, dry. This is a must-have lotion. Thank you Trader Joe's!
No. 6: Bullet Journal
This has been a game changer for me. I've tried doing to-do lists on my computer or phone and it just doesn't work for me. I read a quick book on how to bullet journal, but in reality I have found it's best to just find a system that works for you! Here is a snapshot of my Target brand notebook that I carry around with me 24/7 and here's a quick video if you want more info on how to set one up.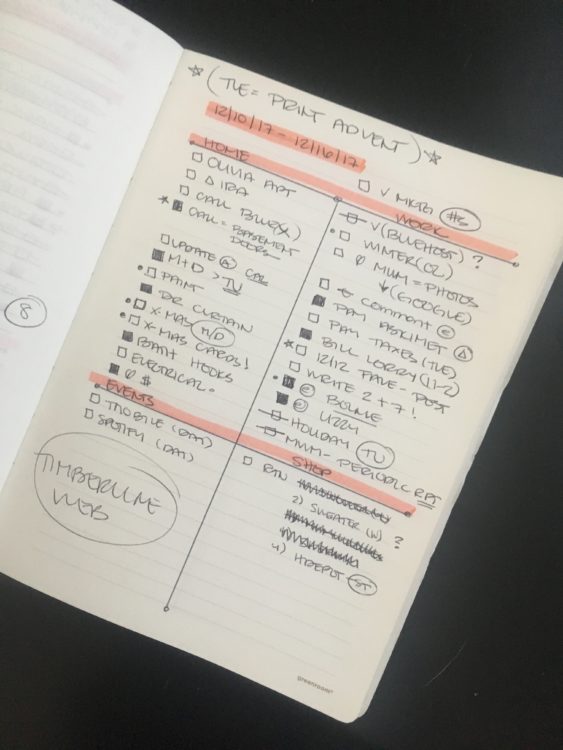 No. 7: Weighted Blanket
My husband has had a hard time falling asleep for years. Well, this blanket has been a huge help for him. He says it makes a big difference with him being able to fall and stay asleep. Weighted blankets are known to help relieve anxiety, stress, agitation, and insomnia. (This is the one we purchased below on Amazon.) It's basically his man-sized baby blanket. #hugs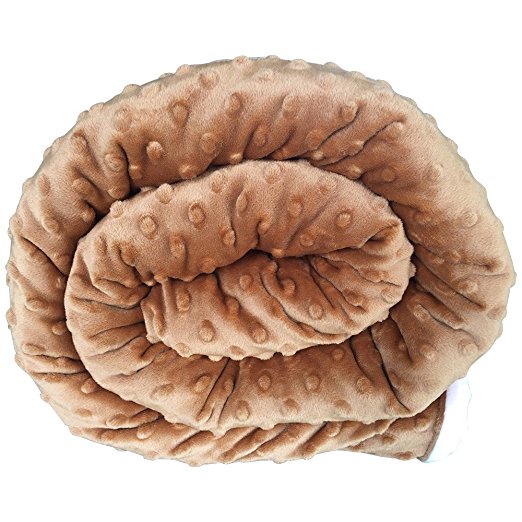 No. 8: Neighbor's Table
I could go on and on about this great product and mission! I met Sarah last week and I was so intrigued by what she is doing. And, not only does she desire to build community around the table, she also offers great gifts in her shop. Check out what she is doing here – Neighbor's Table.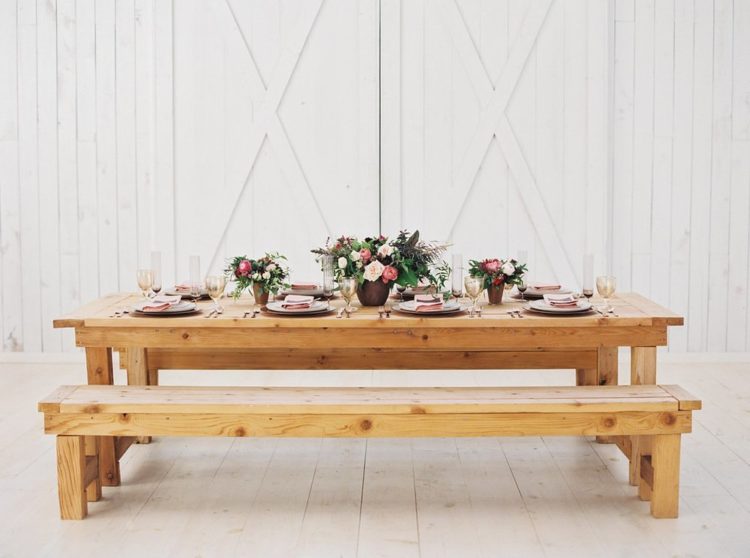 No. 9: Veggie Noodles
Yes, I'm late to this party, like most parties. Um, hello, veggie noodles are good. I just used a julienne peeler and viola – noodles! I've learned that it takes about one zucchini per person. (I might have had to learn this lesson the hard way.)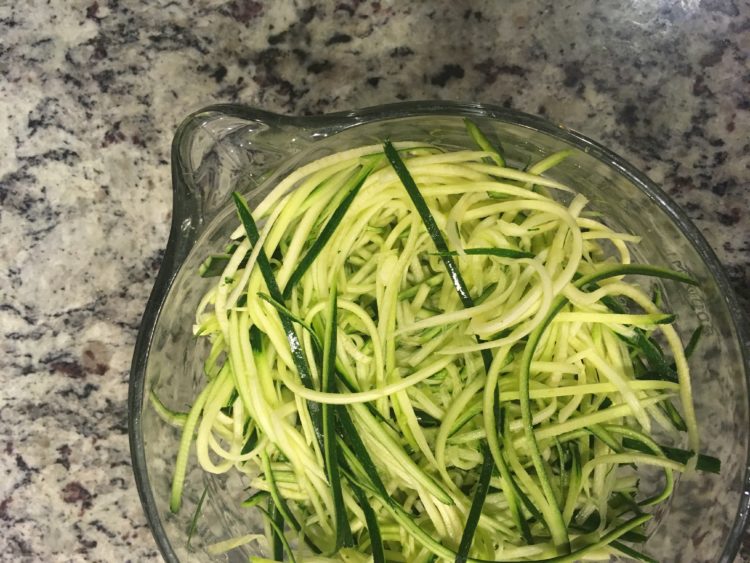 No. 10: Reflexology
We went to Palm Springs over Thanksgiving and my mom took me to a Reflexology spa treatment. I LOVED it. For me, it was like therapy and better than a traditional massage.
In other news, things are once again going really well when it comes to getting the five of us to agree on a family photo for the Christmas card. Let's just say, my son insisted on a black and white edit and put emoji hats on David and I (mine is a crown!). So, the consensus is now to not do Christmas Cards this year. Less is more!
To enter to win a copy of Alex's book, Loving My Actual Christmas, please leave a comment below and share with me how you are simplifying your holidays this year. Winner will be notified via email in one week.
Happy Everything!