Happy 2018! Here we go again! I love the beginning of a new year, the feeling of a clean slate, a fresh start. 2017 was a BIG year for me. A year sprinkled with both encouragement and disappointment. A year where I learned how to better trust in God's perfect timing. A year that challenged me to keep pushing forward, even when I was unsure of which direction to go.
Life is beautiful and life is messy. I love it all.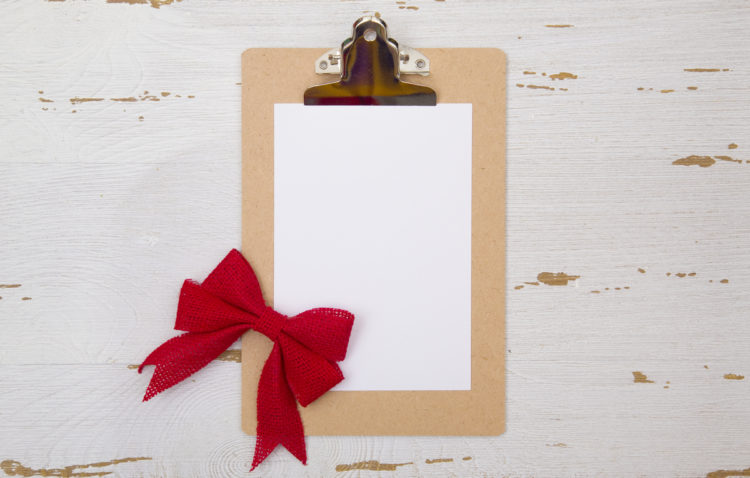 One of the best decisions I've made, is to become a better goal setter. I don't focus on resolutions (resolving to not do something anymore), instead I look ahead at the coming year and I list the dreams I plan to realize. When I set goals for the year, it's inspiring to look back at the end of the year and see the progress I've made. And, it's even good to see the goals that I didn't accomplish. I've learned that it's more than OK to change your mind and to not follow through with a goal. Dreams can change.
Goals are different and better than resolutions. Goals give you something to aim for and they provide you with a target for your time and energy. Goals help you to get going! If you are hoping to fulfill some dreams this year, I encourage you to do so! Start small, take one step at a time, and most of all, be realistic.
How to Set Goals (Not Resolutions)
Create time to list and plan your goals.
Commit to seeking support from your family and friends.
Carefully set attainable goals, considering your season of life.
Some of my goals last year were to read 55 books (I read 45), restart my business here in CO (success!), fix my sewing machine (done), run a 1/2 marathon (7/29/17), and hire a dog trainer (best decision we've ever made). There were also many goals I didn't quite get around to or I just changed my mind. Goals such as, knitting another scarf (I didn't ever feel like it), meditating on Sunday mornings (I did this a total of zero times), and restoring our piano (I can't decide if this is an actual goal for me).
What I'm saying by sharing these accomplished and unaccomplished goals with you, is that goal setting is a process and a journey. It doesn't have to be a perfectly laid out plan, instead it should be a gentle direction for your future.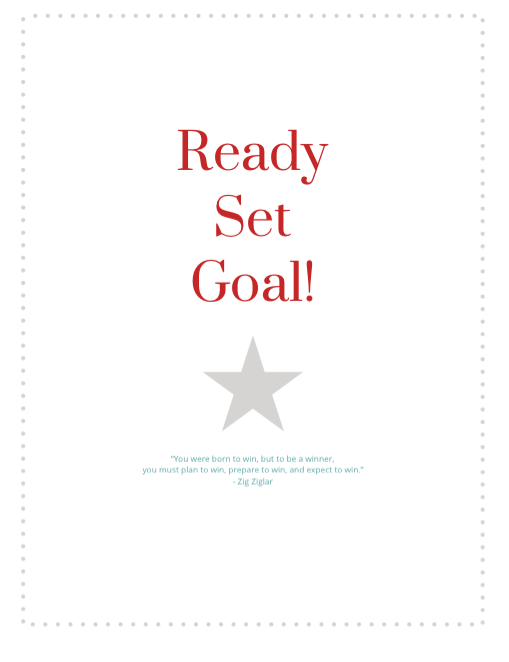 I have a Goal Challenge set of printables you can use year after year, that I'm giving away today! And, I also have a free 2018 monthly calendar. Whichever method helps you with best setting goals, use it! This way, when you look back at your 2018 you will be reminded of all the positive steps you took forward.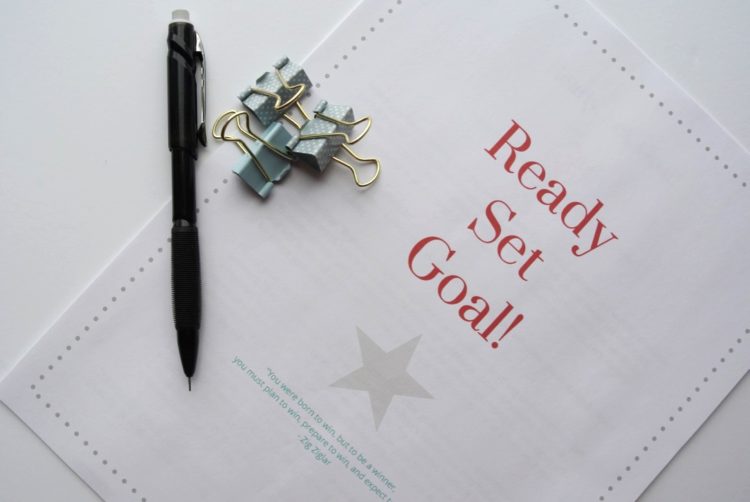 Goal Challenge Printable – Giveaway!!!
I'm giving away THREE Goal Challenge Printable packets! To enter to win – please leave a comment with ONE goal you hope to accomplish this year. The giveaway is open to anyone, anywhere. Winners will be randomly selected Saturday, 1/6/18, and emailed. All printables will be sent via email in PDF form.
Happy Organizing & Goal Setting!